What Is Your Customers Lifecycle Marketing Strategy?
In marketing from frontend to backend and everything in between, it all revolves around customer lifetime value (CLV or CLTV), right?
Lifetime customer value (LCV) or lifetime value (LTV) is a key metric.
A measure of net profit attributed to the entire future relationship with a customer…
What's the easiest way to increase sales or drive new sales?
Do all leads, prospects and customers go through a marketing cycle?
When do you use a complete marketing cycle?
When should you use complete customer lifecycle marketing?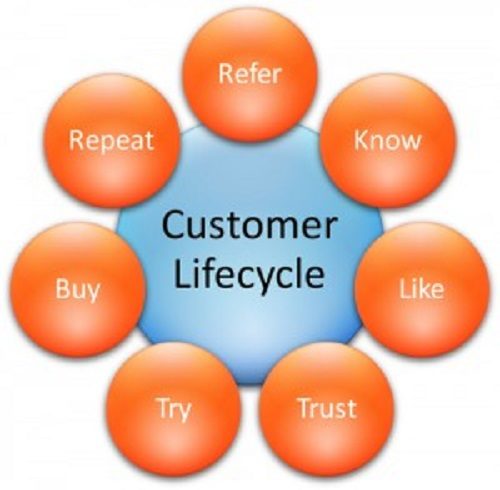 Do you leverage lead to sales cycle?
So, what happens after the sale?
And what happens if the sale doesn't happen?
Is a complete lifecycle marketing campaign worth the effort?
Do you send out direct mail or make phone calls?
Online uses email marketing, basically you can automate marketing campaigns, which once set-up delivers unlimited messages.
The result is to drive new sales for your business, right?
So why would you use a complete customer lifecycle?
A customer lifecycle can be broken down into stages or phases…
Stage #1: Lead Generation…
This is where you're driving traffic to your lead generation pages.
In context to online marketing…
You're getting visitors to your website and having them complete forms or buy products online.
Obviously you would build lead generation funnel…
Either the website lead form or product sales page.
You would also need to build three separate follow up sequences.
The first follow up sequence would be lead to sale sequence, which would email your customer over a course of few days…
The end result is to get them to buy from you.
This process would either have a buyer or a lost lead…
The lost lead or non buyer is then moved into a separate sequence.
The two sequences…
Buyer…
Lost Lead…
The buyer sequence emails the buyer with specific retention emails.
The lost lead or non buyer sequence works on converting lead into buyer.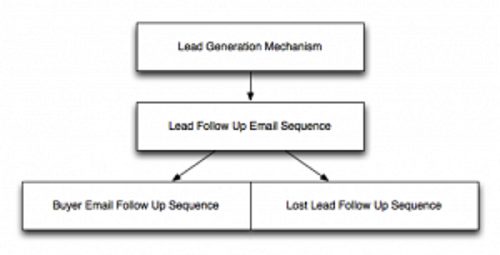 Stage #2: Lead Management…
This is where you deal with two different buyers and lost leads.
They both have been through two sets of email sequences…
The first stage of lead sequence…
And second being either buyer or lost lead sequence.
After they have gone through the sequences they go into two separate long term nurture sequences.
Purpose of the next sequences should focus on regular contacts.
Regular meaning at least weekly and monthly as well.
The nurture sequence for a customer is slightly different because the goal is upsells…
Nurture sequence for lost leads builds trust towards buying your first product.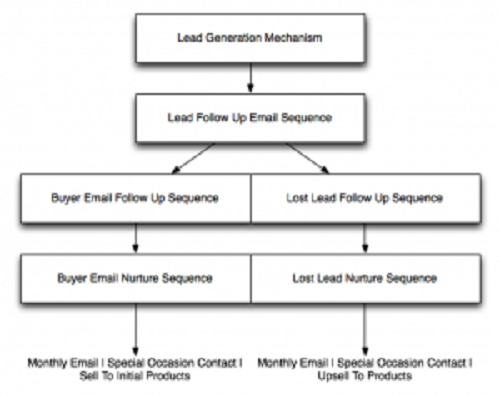 Do you typically stop at the first sequence?
Do you follow up on lost leads?
Do you continue to nurture buyer and current customers?
What if you used a campaign, which does both for you?
Do you think it would significantly boost your sales?
Would you get significantly more sales from your current leads?
You're already paying for traffic right?
Why wouldn't it make sense to maximize each and every lead?
Obviously not every lead converts into a sale or customer.
That's why customer lifecycle marketing is the process used from beginning of a complete customer life cycle.
This strategy if applied to your marketing helps you to do that…
Does it make sense?
Customer Lifecycle Marketing