"Discover The 6 Proven Most POWERFUL Direct Response Headlines You Can Use In 30 Seconds or Less Guaranteed To Boost Results!"
The proven conversions toolkit, what you're about to discover is how you can generate powerful catchy advertising headlines…
Your very best sales headlines with crystal clear on target message.
I'm talking about the level of skill that transcends logic.
Direct response attention grabbing headlines.
Marketing headlines that sells your products or services.
Yes! That's one HUGELY profitable aspect and factor right?
This is the power of a direct response headline.
You'll get one simple and powerful headline generator formula…
You can simply generate…copy and paste (you'll see that in a minute).
You can spit out attention grabbing sales headlines on demand…
But are you ready for a scary statistic?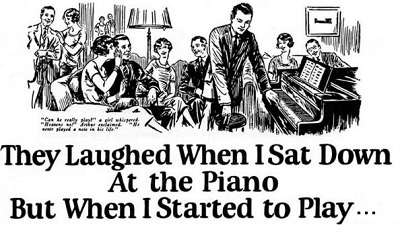 Listen, eight out of ten people never make it past the headline…
Let me do the math for you.
That's 80%!
This is what you're REALLY up against.
That's why you need direct response headline in order to sell.
YES! You can have the best offer or product in the entire world…
What if people don't know about it?
You're not going to sell a single product.
That's why direct response marketing can be your weapon of choice.
To be more specific…this is what direct response copy is all about.
YES! Getting attention and immediate response on your offer.
BUT…it ALL starts with the headline.
If that doesn't quickly grab them by the eyeballs and get attention…
You're dead in the water.
The success of your marketing hinges on what factor?
YES! The power of your headline!
So, are you ready?
The secret is in simplicity, how quickly you learn to use this tool…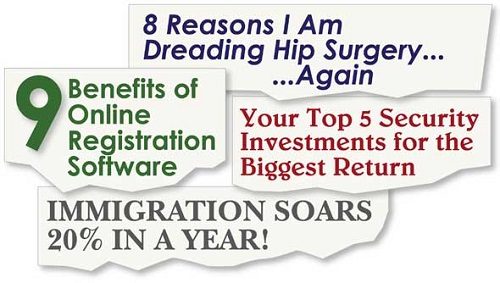 I'm sure you want to get off the hamster wheel, right?
Stop running so hard to create new promotions…
Endless new products that nobody wants…
Busting your chops making money from scratch.
Each day, week and month like a crazy person.
Are you ready to be walked through how you can step-by-step develop your own kick-ass powerful direct response headlines.
The formula is called AIDA
A – Get Attention
I – Arouse Interest
D – Stimulate Desire
A – Ask For Action
Robert Collier Formula
Attention
Interest
Description
Persuasion
Proof
Close
Victor Schwab – AAPPA Formula
A – Get Attention
A – Show People An Advantage
P – Prove It P – Persuade People To Grasp This Advantage
A – Ask For Action
Bob Bly Formula
Bob says all persuasive copy contains these eight elements:
1. Gains attention
2. Focuses on the customer
3. Stresses benefits
4. Differentiates you from the competition
5. Proves its case
6. Established credibility
7. Builds value
8. Closes with a call to action
Bob Stone formula
1. Promise a benefit in your headline or first paragraph…
Use your most important benefit.
2. Immediately enlarge upon your most important benefit.
3. Tell the reader specifically what he is going to get.
4. Back up your statements with proof and testimonials.
5. Tell the reader what he might lose if he doesn't act.
6. Rephrase your prominent benefits in your closing offer.
7. Incite Action – NOW!!
Orville Reed Formula
Tell your reader from very beginning how your product or service will benefit them.
Back up your statements of benefits with believable evidence.
Write with enthusiasm, keep your copy moving.
Keep the prospect interested.
Transfer your enthusiasm for the benefit to the prospect.
R.S. Formula – AIDA
Attention
Interest
Desire
Action
Attention
1. Superscript – teaser
2.  Headline – attention of desired audience
3. Subhead
4. Salutation
Interest
5. Opening hook – if you…then
6. Your story – credibility
7. Here's what this is all about
Desire
8. USP
9. Appeal
10. Benefits, Benefits, Benefits
11. Bullets
Action
12. Bonuses
13. Don't Decide Now – you can't lose
14. Price dropdown – justification
15. Risk Reversal – Guarantee
16. close the deal – buy now
17. PS
Ready to put it all together to make it work for you?
Great….simply answer a few important questions.
It's fun and it works like crazy in 30 seconds or less!
1. Describe your audience in 5 words or less.
(Example: Entrepreneurs who market their business.)
2. Describe the BIG BENEFIT they'll receive from your services.
(Example: Create Your Own Winning Sales Copy.)
3. Use a specific number to describe the time frame…
How long does it take?
For your customer to see a result from your product or service…
(Example: Within 48 Hours)
Keep in mind once you really get the hang of it…
Learn how to recognize and create winning headlines…
It can become second nature.
You can create multiple headlines for split-tests.
Test to find the right one that gets best results…
You can easily determine elements of a good headline.
And find the right hook that fits your own business.
Step 1: Answer these 6 questions:
4. Describe one big objection that your prospect has.
(Example: Paying for a consultant is too expensive.)
5. Describe your prospect's needs or has in order to be successful.
(Example: Having taken a marketing course.)
6. Describe a common mistake your prospects typically makes.
(Example: Overcomplicating the process of writing great sales copy.)
Okay you get the picture.
It's time to turn your answers into direct response marketing!
HEADLINE #1:
How To [Accomplish Something] In [Short Amount of Time]
Now that you've already answered all the questions…
You can easily fill in the blanks.
Grab a benefit from question 2.
And the time frame from question 3…
And you're done.
How To Write Your Own Winning Sales Copy In 48 Hours Or Less…
Let's try another one…
HEADLINE #2:
How To [Receive Benefit] Without [Undesired Expenditure]
We'll grab same benefit for this example…
You'll get to use an objection from question 4.
How to Write Your Own Winning Sales Copy Without Paying Through The Nose For a Private Consultant.
HEADLINE #3:
How To [Accomplish Something] Even If [You're Missing An Obvious Necessity]
This one has same benefit…
You're using the necessity from question 5.
How to Write Your Own Winning Sales Copy Even If You've Never Taken a Copy Course.
HEADLINE #4:
This one only requires you to fill in the answer from question 6.
The Guaranteed Method For Avoiding [Common Mistake or Misfortune]
Becomes…
The Guaranteed Method To Avoid Overcomplicating The Process of Writing Great Sales Copy.
HEADLINE #5:
Now, we didn't include a question for one of these blanks, so fill the first one in with what you do.
World Renowned [Blank] Reveals "Top Secret" [# of] Ways To [Accomplish Result] With [Little Expenditure]
Absolutely Guaranteed Turns into…
World Renowned Copy Expert Reveals "Top Secret" 3-Ways to Write Your Own Winning Sales Copy Without Paying Through The Nose For a Private Consultant…Absolutely Guaranteed Results.
HEADLINE #6:
The Scientifically Proven Formula For [Accomplishing Something]
The Scientifically Proven Formula For Writing Your Own Winning Sales Copy
That's it!
It takes a little bit of practice but you can see how it works, right?
You can generate a headline…
In no time at all…you'll be doing it in 30-seconds or less.
Keep using these powerful direct response headline formulas.
And what's even better for you is…
You can use the same techniques to break down ANY headline.
You can then use parts of headlines to create even more.
In fact, you can create your very own custom headline swipe file.
Grab the best sales headlines you see around you.
Make notes, change for improvement, put into your marketing…
You'll see marketing that has a MUCH better conversion rates.
You sharpen your skills…
And improve your own copywriting prowess over time 🙂
These "tricks of the trade" are almost every piece of sales copy I've ever written…
There's still lots more!
I've found most business owners NEVER properly use the "hook"…
You absolutely need this part when you deliver a sales message.
Are you doing it?
Next time we'll do an audit of how you're presenting your pitch.
Stick around, I'll be sharing some incredible information with you.
Talk soon,
John Mignano
P.S. I can promise you'll be smarter than most marketers selling by facts, figures, features and logic then you ever have before!
Direct Response Headlines