Lead Generation Success Means Effective Sales Follow-Up To Boost Sales And Leverage Leads!
Regardless of your industry, products or services, the reality is why are so many business owners never doing sales follow-up?
Sales follow up, what if you are among the 94.9%, which have never considered one of the most powerful and crucial processes in your lead generation success?
Well, consider this, many businesses focus solely on attracting new customers, yet you need to spend a good chunk of your time retaining current and  former customers.
These are people you already know have purchased, yes…already bought from you!
Take the time to market and sell new products to your customers and less time trying to sell old products to new customers and you see a dramatic transformation in your sales, customer quality and branding position.
You do realise you're missing out on a ton of sales, right?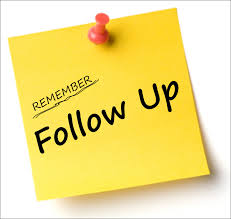 Sales follow up is all about relationships and follow up can be done by:
Email (doesn't have to be opened)
Newsletter
Fax 

(has to be physically dealt with)

Phone
Mail
Social Media
Face-to-face
9 out of 10 small business owners only follow up once, on average the number of sales follow up messages are more often in the range of 10, 15, 20 times and higher using a variation of messages and channels.
Here's why?
Because prospects are still asking themselves, "does it make sense to move forward or not?"
Here are a couple of key elements to use to retain your current customers:
Stay in contact means by phone, email, in person or by carrier pigeon if you have too!
Post purchase means sales follow up with customers. Your customers need to feel like they are being supported for their purchase with customer service on purchase products.
How many times have you purchased a product and felt completely abandoned?
Something as simple as a Thank You note with your contact or customer service information can go along way in retaining and adding to customer lifetime value.
Guarantees always offer your current customers a risk reversal. Show them you appreciate their business or extend this further with a club specifically to reward loyal customers.
You can also do this with a preferred pricing option.
Integrity is using good business practices and simply upholding integrity, dignity and honesty go along way with customers.
Let's face it, there's a lot of swindling and crap out there. The safer and more confident you make your customers feel…that going to make a supportive and loyal customer.
What if you're not asking questions…how would you know the best way to keep giving more reasons to buy?

We all know sales follow-up is a crucial component in lead generation and the easiest way to lose sales is to fail to follow up.
After all, leads don't convert into prospects if they only stay on the line for so long, right?
Sales follow-up is equally key to maintain current customers and repeat business.
Do you follow-up and follow-through on every lead? Here are some techniques to polish up your follow-through:
Maintain all information about the lead or prospect by using sales tracking and customer relationship management tool.
The idea of tracking isn't new, although anytime you need a name, phone number or other information about a lead, prospect or client it's easily accessible.
If you run into a customer on the street and you've only got your mobile phone handy, you'll be glad this information is right at your fingertips!
Document all follow-up, sounds like common sense, right? Make sure to track every item and complete each action accurately and within the agreed time frame.
Look, a customer feels more secure in making a purchase if you're well organised…
Providing information which is inaccurate, incomplete or untimely won't help your current or prospective customers, and definitely won't help you.
Make sure you understand how the information requested is used. Do customers want to better understand the benefits of your product or service?
Do they need a quote which must be below a certain figure? Don't make assumptions or guesses, just talk to the customer! Make sure you're providing exactly what they need.
Customer service means contacting leads or customers within a reasonably short time period, so ask if they have any questions regarding the information provided.
Tip: Cover your bases and ask if they'd like any additional information…
This helps to clear up any misunderstandings or misconceptions they have. It's also a key opportunity to find out if you're still in the running.
Perhaps your client is stuck on a comparable benefit on another product. Maybe they got a lower price quote from a competitor and would welcome a second quote.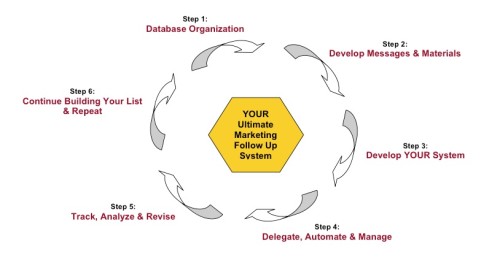 You can't always predict which way they're leaning, so don't be afraid to let them take the lead once.
4. Don't let the lead get away because if 'no' is the answer to the questions above, you understand why the information was requested and how it will be used, right?
So offer to provide additional information or services the lead finds valuable. Does your lead need a flexible payment plan or approval from others?
It might be beneficial to schedule an in-person meeting with technical representatives or a phone meeting. Do whatever you can to make it easy for your lead to buy your product.
5. Ask for the sale, this is obvious, yet once you've come this far, don't skip the most important step. If you're able to solidify your relationship with a lead, remember to say 'thank you'.
It's common to fire off another e-mail for this, yet a card or personal note makes you more memorable every time. And if your lead does say 'no', take the time to find out why.
Did you provide the information too late? Was the quoted price too high? Find out who is the competition and what are they doing for the prospect?
Don't let one lost sale discourage you because this is a great opportunity to find out how to improve your sales follow-up techniques and your marketing strategy.
Importantly, at each of the above mentioned, always track sales follow-up as required, record the lead's response in your database.
This information is crucial in managing your relationship with all leads, prospects and  customers for analysing and evaluating strategies, business systems and marketing ROI.
Even if you don't make the sale, this information is valuable and provides a guide next time the prospect knocks on your door.
There are three cornerstone ideas to a successful business:
Quality product/service
 Offering useful products/services that solve a problem
Or Enhance the life of a customer
Offer subjects your customers find interesting
Use this approach of educating your customers and offering real information and insight and see how this is returned in the form of trust with loyalty and greater sales success.
Stop wasting all your time on new prospects while your current customers fall by the wayside. Your best leads are your existing customers.
If you've been putting all your marketing efforts into acquiring new leads, stop and divert some of your resources into reselling, up-selling, cross-selling to those same customers.
In every way possible, through package inserts, regular mailings, special offers, just stay in touch with those customers and get them used to buying from you.
Sales follow up is a totally effective process and business tool if you use it within a pattern of influence.
Imagine you focused on your customer, not the sale by tapping into their emotional needs, wants and desires…
You use reason why marketing, your sales follow up sequence delivers so much value you're able to shift the market's buying criteria in your favour.
In the book from Robert Cialdini, he shares this amazing process which is called triggers of influence:
Scarcity
Authority
Social proof
Likeability
Reciprocity
Commitment
Consistency
Really in a nutshell, sales follow up basically all comes back to relationship marketing.
We have put together the sales follow up resources and savvy tools to do exactly that. We can help you educate your customers and you can watch the benefits pay off many-fold…
Sales Follow Up