Why Your Business Needs To Know How To Get New Customers Direct From Facebook But No One Ever Told You About This Strategy Before?
Facebook is by far the largest social community website, right?Want to get the highest ROI from your Facebook advertising?
If you're not marketing and advertising your business via Facebook, you're simply missing out on new profitable business. Period!
Want to turn Facebook from a time waster into a money maker?
Want to know how to use Facebook and avoid the #1 most costly mistakes and remove the guess work from your lead generation?
Want to pinpoint your facebook target market and maximize profits?
Want to know how scaling facebook campaigns using their own data?
Limited Time Offer:

Don't miss out, enter your email address and click
"Yes! Let Me In"

…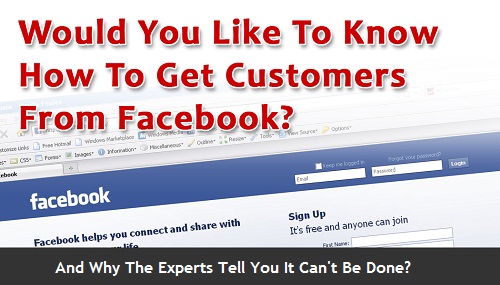 Dear Business Owner,
Facebook has well over 500 million users worldwide…
Over 100 million users in the United States alone.
In fact, Facebook gets more monthly visitors than any other website on the planet except for Google.
As you can see in the graph below (provided by Compete.com)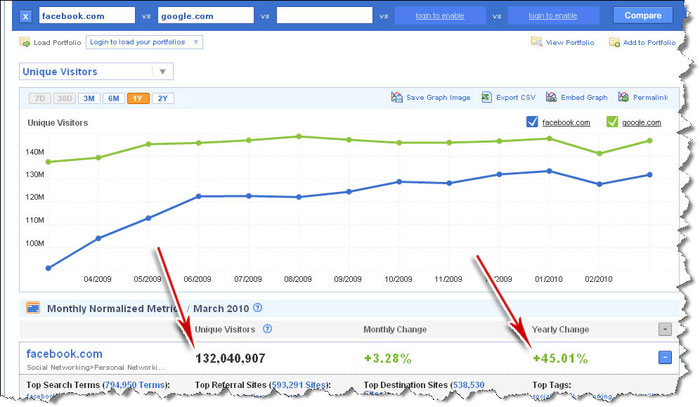 Facebook gets more than 132 million unique visitors per month and their traffic has grown by more than 45% in the last year alone.
So, you might be wondering if your local business can really benefit from Facebook and the resounding answer is YES!
Now, if you're already familiar with Facebook, odds are you are, you are probably thinking you create a "fan page" for your business.
You're going to see a different aspect of Facebook called "Facebook Ads," which is Facebook's "performance" advertising system.
Through Facebook Ads, you can reach people interested in your product or service and do so in a variety of ways.
In fact, one of the greatest advantages  about advertising with Facebook is its flexibility.
There has never been a better way to maximize your exposure, and get your message seen by a massive amount of targeted prospects.
In the next update,  you'll see a couple of options local businesses have when creating their targeted advertising campaigns.
Facebook Marketing For Local Businesses