How To Double Your Lead Generation And Get Customers To Buy Now!
Want to find more quality or ready to buy leads faster?  Your mass lead generation campaigns aren't going to cut the mustard.  
You want to focus only on leads with a high degree of urgency to solve a problem or achieve a particular outcome…ok, but why?
Because your lead generation is burning a gaping big hole in your pocket and leaving a lot of money on the table.
Angry and frustrated with your customers shopping around?
Nothing is a better demonstration of how fickle human behaviour is especially when your prospects and existing customers are deciding  "should I buy this now or later"?
Dear Business Owner,
What if you've ever wondered:
"How do I determine the wants and needs of my ideal customer?"
"How can I identify my ideal customers' pain points?"
"How do I describe my ideal customers' problems in their own words?"
"How can I convince prospects my product/service will work for them?"
Keep reading because I've got great news for you…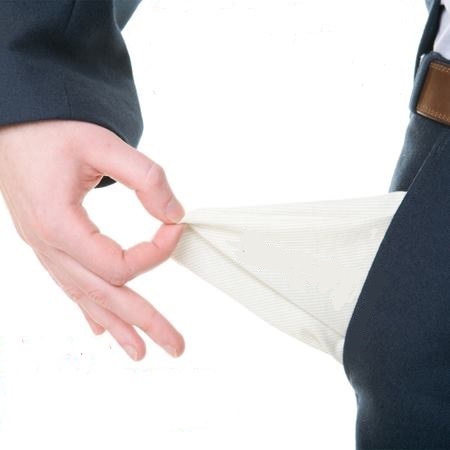 As proof, consider the following research findings, 71%-94% of leads generated by follow-up marketing are completely ignored. Do you feel this statistic is shockingly high?
Misalignment in marketing and sales means wrong processes costs upwards of 12% or more of total annual revenues each year.
There is often a huge disconnect between prospects, customers and business, yet the good news is these problems can be avoided…
You'd be absolutely kicking yourself silly if you ignore reading this report, here's why?
How much more money would you make in the next 12 months (total) if your lead generation  went up 30%?
What about 50% or 80%?
What if you could increase your lead generation 5% per month? That's 80% increase in new leads over 12 months.
You want more good leads, like yesterday, right?  If it were easy, you'd already be doing it.  The reality, however, is you want to invest in building early-stage relationships with leads.
Allow leads to get to know you and make it easy for them to engage based on their wants and needs, pain points and buying signals, not just explicit interest in your product.
You want to open up every communication channel, email, social, offline, etc…
The best way is hands on experience or learn from someone doing this for many years.  Experience means you get better solutions which relates to your unique business.
What is customer value and how to create value for your customers. Marketing and sales must be aligned, because that's the foundation of your entire lead generation system.
Misalignment in marketing and sales means disagreement on your core go-to-market customer value propositions which defines your target market messages.
The messages your business sends out has a dramatic impact on how your business identifies your best prospects who make decisions to purchase your products or service.
Want the most powerful and dynamic lead generation retail finance program ever created? Press play button below to watch 2:48 video for a better and faster solution…
Your answers help us see if you're the right fit for this retail finance program and make
sure we're a good fit for each other. If we are, we'll send you a link to where you can join.
The big problem is most product and service businesses method to lead generation is unorganised, often overlooked and not well thought out with the end results in mind.
The worst and most devastating part is it's often made way too complicated, extremely ineffective and so much time and effort is being wasted with little to no sales results…
Is your ability to get more sales constrained by the low number of prospects that you're converting into customers?
Your lead generation is really a psychological sales presentation with a sequence of steps, which must step-by-step identify and move prospects from pain points into pleasure.
Why would you want to solve your prospects problems:
Defines your target market and what prospects want
Positions you as the expert, authority with credibility
Sets your buying criteria for what target market expects
Describes in detail your offer with clear call to action
Establishes a time frame to create urgency and scarcity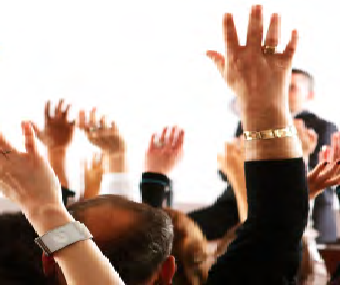 Imagine more prospects and customers saying "I'll buy it later" to "I'll buy this right now".
What's funny about this is most people just don't know the real reason that drives their buying behaviour. To peel back the onion of the human mind so you can benefit from it…
Let's explore the same question from a different angle; is the volume of your targeted
leads coming into your retail store, showroom, etc…increasing your number of sales?
It's not your fault, because there's more high-value ways to get leads into your place of business simply by using the Internet in the right way.
The online advantages allows you to strategically position your business to be more  aggressive or assertive when you can and savvy when you can't. It's a win, win for you.
Please allow me to explain…
What if you could speak with 10 prospects and close 6. In other words, you put in less effort to sell more and still grow your business profitably faster.
Can you identify with this?
Okay, so you want to sell to more ready-to-buy prospects and spend less time on prospecting and eliminate administrative costs (e.g. sending out printed sales literature).
Tip: Did you know you can run your lead generation process on autopilot…
How To Get All The New Targeted Leads Your Business Can Handle
Getting more leads means understanding and matching awareness and comfort level of your  prospects, (i.e, prospective customers).
You see, the reason why many lead generation campaigns generate only a fraction of sales
is because businesses often ask too much of the prospect in early stages of the lifecycle.
Businesses are basically asking prospects to jump through hoops and put themselves way
outside their comfort zone. Why does this happen?
Are you asking your prospects to contact you directly, despite the fact they don't even know or trust you?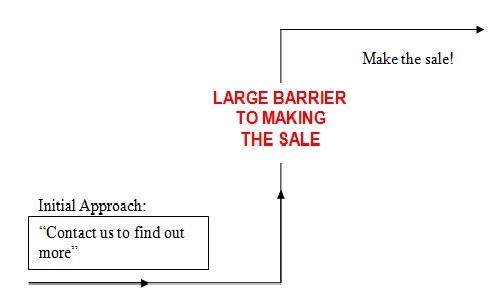 A sales process like this makes it very difficult for prospects to contact you. They simply don't know enough about what you offer, so why would they listen to you?
How can you help if you're marketing in this way, you're effectively cutting yourself off from a large number of your prospective market. This alone can strangle your sales. Why?
It's a catch 22 situation, because often you'd want to talk with a prospect to understand their needs and explain how your solution benefits them right?
What if you can't get prospects to quickly make contact with you in the first place, basically it means you can't help them, right?
Why Break Your Online Lead Generation Into Simple Processes?
Instead of asking your prospects to jump through hoops and go outside their comfort zone by insisting they contact you right away, simply break your lead generation into processes to match the comfort zone of your prospects…
One of the best ways to do simplify this process is to lower the barrier of entry.
There are many ways to effectively do this!
One way is exchange free content (e.g informational report, video or audio CD), which would only be of specific interest to a prospect who has a want for your product or service.
The subject of your free offering would relate to how your product or service can solve your prospect's problems…does that makes sense?
Now, instead of asking prospects to make a big first commitment by contacting you, you're making the whole process much easier by breaking your lead generation process down into a series of steps.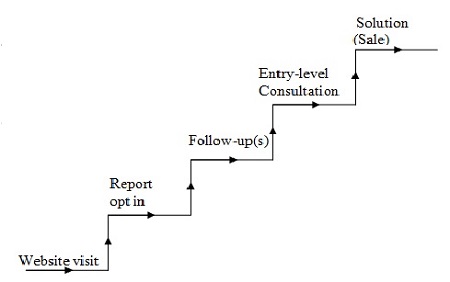 The Benefits Of Setting-Up Your Step-By-Step Lead Generation
Firstly, this approach means you're spending one third less time and effort on advertising because your ads only sell your Free Report or other opt-in offering.
You don't want to complicate or waste time explaining your whole product or service.
You want your prospects to be in a frame of mind which is more likely to respond, because it's much easier for them to request free report, video or CD than it is to contact you.
More importantly, this strategic approach to your lead generation encourages more targeted prospects to identify themselves to you.
That means you can focus your lead nurturing and sell only to ready-to-buy prospects
or most likely to buy.
Tip: You're empowering prospects because they feel more in control of the buying process…
You're creating an environment where you're able to easily follow-up with prospects over time. It  can and often may take ten or more contacts to sell your products or service.
In fact, we regularly hear from subscribers who have been receiving emails for several years and are now ready to move forward.
The whole follow-up system can be automated using an autoresponder system so you never have to lift a finger once it's set up.
This automation allows you to transform your sales and save considerable time on lead nurturing activities.
Let's face it, you already know if you don't automate this process, it won't get done.
The essence of this lead generation strategy is prospects are now coming to you, rather than you going to them.
You get to deal with a more educated prospective and ready-to-buy prospect who trusts you and understands the value you offer.
You spend less time, money and effort on hit and miss with little hard selling involved.
Now you can better understand the reasons why you're breaking your lead generation into step-by-step processes, so you'll enjoy the fact you're able to get even more targeted prospects and convert a higher percentage into customers.
Listen, the best results from this over-arching strategy of lead generation is leveraging of information with education, not just another useless time and money sucking tactic you throw out there, you hope and pray it works.
Yes, it is far more effective to address your prospects desires and solve their problems with a series of education-based marketing in the form of special reports and followed-up by regular high-quality email communications.
This lead generation strategy is by far much more powerful and allows you to quickly build lists of thousands of prospects and ongoing streams of ready-to-buy sales leads.
What If Your Product Or Service Isn't Complex?
You might feel that you really don't need a step-by-step (multi-step) lead generation strategy? Remember, the key is you're actually creating a reliable and repeatable system.
Regardless of whether you sell a low priced or less complex product or service, you may want a special report or multi-step lead generation process to maximise your sales online.
The more your prospects are aware and already understand what you do and how you're different, the fewer intermediate or nurturing steps you'll require.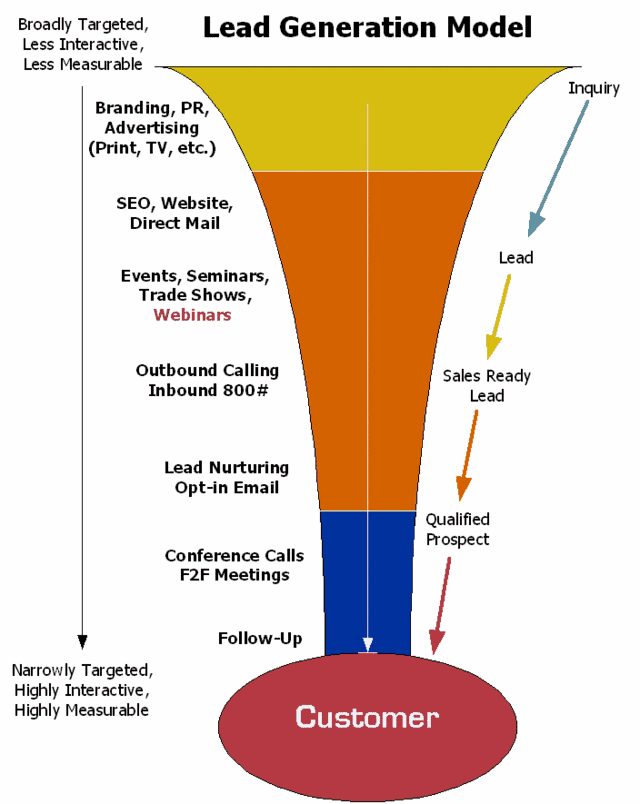 The reality is you do want an online lead generation process that gets the attention of prospects. Do you think this will produce the same kind of results for your business?
We've tested and proven this literally thousands of times via lead generation campaigns and because you explain how you can help and you differentiate how you're different in your prospects mind it overcomes objections and empowers prospects to take action…
What if you want a lead generation specialist to help you set-up and also optimise a high-converting online marketing funnel which provides you with more selling opportunities?
You do want more targeted leads and sales right?
This is completely different from building a website, which is unlikely to function as an effective lead and sales generation machine unless you have the right strategy in place.
The most important key to success is matching the right conversion process with the right
product or service. The best results for you means there is no one-size-fits all solution.
Okay, you've been reading about maximising your sales via this amazing lead generation system,  great, yet actually making it all work in your business is a different story…
What if your lead generation isn't working, what is your plan and options?
You could do nothing and accept the same results you're getting now.
What if you're satisfied with your current sales?
That might be your choice…
What if you feel there's room for improvement and you're expecting better results?
You could do it yourself if you've got the time or specialised expertise to get it done, right?
Are you willing to spend unlimited money, take on unknown risks and absorb associated costs in the form of testing and perhaps trying to reinvent the wheel?
What if a turn-key and unique solution that's laser targeted and focused on producing quick cash flow and revenues for your business already exists?
Can we provide an all-inclusive and personalised leads pipeline solution for you, which takes care of your online lead generation?
A system which is an integrated process similar to what you've been reading about today giving your prospects and customers a choice to make them feel like they're in control.
Yes, we can and it means your traffic generation and conversion optimisation is all part of the whole solution in order for you to get the best results and return on your investment.
If you feel this is a good fit for you and your business, feel free to contact us below and we'll discuss how we can transform the way you grow your sales and lead generation.
We love to talk to serious and successful business owners! Leave your name, email and message and we'll get right back to you.
P.S. Do yourself a favour, let us know how you plan on leveraging this in your business.
Do you know what's the difference between a lea generation website which looks good and one that gets your phone ringing off the hook? The surprising answer is in one word.
Want more leads?
Want more buyers coming to your showroom?
Want to have more quote requests left on your website?
Want more phone calls from buyers?
Clock is ticking, get the secret to your own high-conversion lead generation website now!
Lead Generation