Are you leaving money on the table and missing hidden profits in your business…
"Why Doesn't Your Marketing Plan Use  Proven Results?"
Let's face it, if you don't have a marketing strategy and marketing plan for your business you're dead in the water.The reality is developing a marketing plan in order to maximize your marketing results and get more new business is a lot of hard work.
As you probably already know, it takes a lot of thought and strategic analysis, not only of your own business, also understanding exactly how your competitors are positioned…
Dear Business Owner,
You want to know the secret to increased sales and profits right?  Seriously, so what has this got to do with a detailed step-by-step marketing plan and how much it's going to cost?
The goal of your marketing plan is to improve your results.  The first step is to set goals and priorities, what's the most important goal all the way to thorough strategic analysis.
Please allow me to explain…
Is your marketing plan based on scientific research and in-depth industry knowledge?
Is your marketing plan aligned to your goals, strategic analysis and timeline objectives that way you're designing the marketing strategy , which gets the best results you need.
There are so many marketing medias you can take advantage of today:
Email marketing
Direct mail marketing
Blogging
Social media
Print
Text messaging
Smartphone apps
TV and Web TV
Radio
So much more…
It really is how you can put all these multi-media channels together and get the highest response at the lowest price because one marketing channel is not effective anymore.
Marketing plans are often long and complicated documents, which get filed away and never looked at again. Does it need to be that way?
Creating a simple 30 to 90  days effective and consistent marketing plan is the key to executing, consistently following through, getting results and growing your business.
Don't just think about your business plan, because this would include your personal life too. The combination are essential elements in creating solid results.
There is a lot of advice available to sort through so we'll share with you the nuts and bolts of a marketing plan which ensures you the best results:
Understand who your ideal customer is: this isn't "everyone" or "women". You want to understand the types of people and segment this into various lists.
That way you're getting crystal clear on customer profiles. It needs to be so specific so you could define not only their demographics also values and beliefs as well.
Brainstorm your top marketing ideas: Take some time to write down your top marketing ideas and strategies you want to implement in your business.
Decide and schedule action steps: Break down each marketing strategy into action steps and schedule steps on a daily basis, weekly basis, monthly basis, quarterly basis and even a yearly basis.
You may not know exactly what to do so get started with what you do know and the rest will start to unfold as you move forward.
Get support: You may be thinking how you can get all this done as your schedule is already packed.  To grow your business requires you taking some risks, calculated risks.
Delegate your non-essential tasks to (scheduling, answering the phone, filing, accounts etc), this leaves you the time to invest in growing your business.
Commit to the plan: Following through on a plan is what gets results. Do what is required each day, week, monthly, quarter and  year for success to follow.
Once these marketing strategies are implemented, automated and achieving results, move on to the next  two marketing strategies so you aren't relying on one main income source.
Do you know what's your customer lifetime value?
Do you how to get prospective buyers interested in what you offer? The success of the marketing plan aligns all elements of your business strategy (short and long term)…
Clarifying Your Marketing Plan Aligned To Your Marketing Strategy
Tip: Start with the end in mind and work backwards…what is your financial goal and time frame for each marketing project or marketing campaign?
How much money do you want to make?
This is all relevant and in context to a specific number in revenue or profit you want…
Ultimately this is how you roll out your financial plan, priority to do list with 1 year calender action guide to keep you focused on hitting daily/weekly/monthly goals.
Your market research begins from a perspective of understanding your target market specifics (geographics, socographics, demographics, behavioral, psychographics):
Who is your ideal client/customer
Pattern (daily activities related to your product/service)
Want (what do they want that you can offer)
Need (emotions, feelings, deepest desires, secret)
Problem (What keeps them up at night, anxious/stressed, etc)
Pain (no 1 single biggest pain/concern/frustration you can solve)
Solution ("if I could just…" how do they answer question))
Dislike (what makes them angry, really mad)
Connection (what or who do they have a strong dislike for)
Education (what level of school, skills, training, etc)
Age (under 20, 20-30, 35-40, 45-50, 55-60, etc)
Gender (male/female)
Occupation (what do they do for a living)
Status (single, married, divorsed, etc)
Owner Occupier or Renter
Kids (how many, age, etc)
Entertainment (where do they do or hang out)
Reach (how can you engage them in groups or in mass)
Group (specific interest, associations they belong to, etc)
Subscribe (what do they read, watch, subscribe to, etc)
Bias (are there any sublists inside these groups)
The Right Marketing Message
Marketing message, which is turn depends on developing the right hook. What do you say to your past, present and future prospects, which they can't ignore and must respond to?
You want to analyse in detail your USP in comparison to your competition on microscopic level to determine weaknesses, gaps and find strongest key points.
This is the way to your target market's core problem and how to strengthen the marketing message for your position in the marketplace, a powerful USP can be total marketplace dominance.
Your marketing plan is all about leveraging resources. You want to align your USP and target market your message to only high probability prospects.
How do you know and prove they are high probability prospects? To perform at this level you want a strong foundation with driving commitment to your success.
The Right Target Market
Your unique selling position (USP), encapsulates your target markets core problem in one powerful compelling message, which is going to position you as the only logical solution.
You want a hook, one which resonates with your target audience and makes them eager to want to do business with you.
Your hook must conceptualise your offer so it connects, engages, arouses curiosity and motivate prospects to say, "Yes I'm interested!" and to take action and actually buy.
The Right Delivery System
The marketing plan can be used to further explain the importance of the marketing strategy. A marketing plan aligns all three elements which looks something like this:
Examine your products and pricing structure
Do marketing and competitor research
Identify and segment your target market
Create your Unique Selling Proposition (USP)
Make the marketing mix work for you
1: Marketing Strategy
2: Marketing Plan —->
3: Implementation 
= Success
An effective marketing plan is vital for your business success. Marketing plan provides you with a roadmap to empower your marketing goals.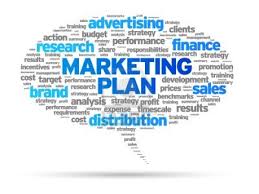 Your marketing strategy consists of:
The "what" has to be done.
Inform consumers about the product or service being offered.
Inform consumers of differentiation factors.
Your marketing plan consists of:
The "how" to do it.
Construct marketing campaigns and promotions which achieve the "what" in your strategy

Your implementation consists of taking action to achieve items identified in marketing strategy and marketing plan.
If you're preparing your marketing strategy and your marketing plan to go into your business plan these are the components that must go into each section.
Components of Your Marketing Strategy:
External Marketing Message
Internal Positioning Goal
Short Term Goals and Objectives
Long Term Goals and Objectives
Components of Your Marketing Plan
Executive Summary – High level summary of your marketing plan.
Your Challenge – Brief description of products / services to be marketed and a recap of goals identified in your marketing strategy.
Situation Analysis – This section should identify the following:
Goals
Focus
Culture
Strengths
Weaknesses
Market Share
Analysis Of Your Buyers
How many buyers would you want to target?
What type of buyers are they?
What are the values that drive them?
What does their buying decision and process look like?
What buyers will you focus on for the products or services you offer?
Analysis of Your Competitors
What's your marketing position and what's your competitors market position?
What are your strengths when it comes to your competitors?
What are your weaknesses?
What market share is your goal?
What market share has your competitor already tapped?
Identification of your 5 P's:
Product
Price
Distribution
Place
Are Your Business Goals and Sales Easy To Measure, Compared To Before And After From Any Point In Time?
One of the No 1 reasons to set specific and measurable marketing objectives with deadlines is to measure how effective you're accomplishing the objectives.
Tracking marketing responses allows you to evaluate which of your marketing strategies was a hit and which ones may need tweaking.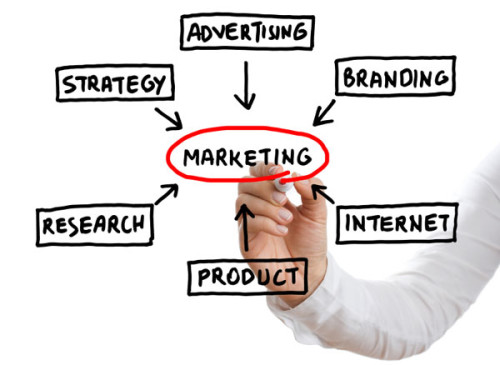 Would you quickly be able to resolve any new problems or are you constantly going back to doing business the conventional way?
Now you can get help and be confident no costly mistakes are permanent:
Get marketing strategy reviews on regular basis
Set clear measurable goals aligned with business strategy
Get accountability to ensure you reach goals
Test various proven marketing strategy scenarios
Create key success factors for business
Set a defined and concise sales targets with strategy
Effectively engage buyers (leads, prospects, clients)
Proactively analyse, measure performance of sales targets
Set financial revenues and increase business profits
Get promotions working which count everyday
1. Executive Summary (This section is the final step)
Keep in mind not everyone reads every page of your marketing plan.  Your executive summary highlights the most important parts.  It's an overview of your marketing plan.
As you go through the process of writing your plan you refine your ideas and develop new strategies.  The executive summary is done at the very last step so you're able to provide a holistic overview of your marketing plan.
It is recommended that you include the following points in your executive summary:
Brief description of products or services
Define target market
Competitive advantage
You need to target your offer so your target customers believe you are superior to what is offered by your competition and this is your competitive advantage.
Competitive advantage can be any element of your marketing mix, superior product, more attractive designs, better service, more effective distribution or better advertising.
Competitive advantage comes down to understanding what your customer values, delivering it and doing it better than your competitor.
Positioning is the way your product or service is defined by consumers.  For example a consumer would describe a Ferrari as a prestige, high performance sports car.
This perception by the consumer is due to a strategy developed by Ferrari to position itself in the prestige segment of the car market with a competitive advantage based on high performance and exclusivity.
After you have worked on the rest of your marketing strategy you will know where your business is positioned in your market and how you are different to your competitors.
Anticipated sales, profits and market share

 
2. Market and Situation Analysis 
Here you look at factors which affect your buyers' purchasing power and spending patterns.  What is the economic environment that you are operating in?
Is it a growth, recovery or recession? Will it be easy to find staff?  What is the current interest rate i.e. is it increasing or decreasing? What is consumer confidence like?
What are the social and demographic trends?  Is the population aging? Is there an increase in the number of people who have English as a second language?
Are family structures changing?  Are there changes in the level of education?
The technological environment changes rapidly.  You need to make sure that you are aware of trends in your industry and other industries could affect your business.
New technologies create new markets and can influence you consumers and competitors.
What are the trends in your industry?  Are there new entrants in the market? Has a substitute product been introduced?
Are there changes in industry practices or new benchmarks to use?
What are your competitors doing?  How many competitors do you have?  What is your advantage over your competitors?
Is the market large enough to support you and your competitors?
Strength

superior customer service
excellent store location
a unique product

Weakness

poorly trained staff
undifferentiated product or service
poor stock management system

Opportunity

entering a young developing market
introduction of a government grant to increase consumption of your product (eg: solar power)
acquiring distribution rights for a complimentary product

Threat

new competitor entering your market
new regulations
increased trade barriers
Consider the political environment for the areas that your business will trade and operate in.  Is there a stable political system?
Are there any licences and regulations that you should be aware of?  Do you need to win support to be able to operate?
3. Market Segmentation and Customer Analysis
When you look closely at your market you'll find your consumers fall into different groups or 'segments'.
Although all of your customers use your product or service they will value different aspects of it such as price, design, or ease of access.
You can segment your market by customers that have shared values.
For example, if you were selling electronic calculators your market could be segmented by how consumers use it eg: scientific, office, student and general use.
Each of these segments will have different requirements and may vary in price they are willing to pay.
By understanding the needs of segment you can target your marketing message and channel mix to deliver what your customer values.
Each segment offers growth and profit opportunities so the trick is to deliver the best offer to the best segment.
Target market/segment characteristics
You can profile your target market/segments using four categories:
Geographic: eg: location, population size or climate.
Demographic:          eg: age, gender, family size, family life cycle or income.
Psychographic:        eg: social class, lifestyle, motivation or personality.
Behavioural:            eg: product benefits, frequency of use or brand loyalty.
Provide an overview of your market research findings.  This could include:
Products and services (customer fit)
Customer profiles (psychographics)
Customer characteristics
Customer needs and wants

You know exactly because your research reveals a customer profile, (psychographics) you know they're predictive behaviours, interests, what magazines they subscribe to, books they buy, what products they buy, what they spend their money on, how much they spent, how frequently do they spend money, etc…this data will transform your business.
The biggest leverage you can get from your marketing plan is allocating small amounts of money and getting big returns by learning and understanding your target market (at its core is your unique selling proposition) aimed at the right prospects who are ready, able and eager to buy from you using a reliably effective marketing system.
4. Objectives and Goals "Where the business needs to be" 
This is a statement of your business's purpose, what you want to achieve.  Your mission statement should be market targeted.
For example, solar energy could be "We create happiness by providing natural energy for people of all ages."
Objectives for volumes, sales, market shares, gross margins, net profit, return on investment
You mission is then broken down into achievable objectives.  Achieving each objective should take you a step closer to achieving your mission.
Working on the Solar energy example an objective could be "to be the most popular solar panel choice".
Convert objectives to goals by assigning magnitudes and dates
Your goals outline how you are going to achieve your objectives.  They should be easy to measure and evaluate.
For example a goal could be to: "increase market share of solar energy installments by 30% in the next 2 years".
5. Strategies and Tactics 
When developing your pricing strategy consider the following:
Your customers sensitivity to changes in price;
What revenue you need to break even; and
What the price says about your product eg: value, quality and prestige.
When developing your product strategy consider the following:
What level of quality and consistency does the product have
How many features does it have and can they be removed or added

Does the design and/or service deliver what the customer values
Place strategy
When developing your place/distribution strategy consider the following:
What distribution channels and methods you will use
If you will have a retail outlet and where it will be located; and
The geographic area your product/service will be available in.
Your promotional strategy will ensure that consumers find out about your product or service.  There are four main promotional tools:
Advertising
Selling
Sales promotion
Public relations
Think about the people who sell your product or service and are involved in its delivery.
Your people strategy is not just about your internal staff, it also covers associates and strategic partners, channel partners and suppliers.
Your process strategy is structured for planning, development, implementation, documentation and review of systems to achieve other aspects of your marketing strategy.
If you have the right processes you'll have the right product, in the right quantity to the right place at the right time. 
Priorities, responsibilities and timeframes (what/who/ when)
Assign responsibilities to yourself and staff to make sure your strategy gets implemented.   Make sure you set timelines so that everyone knows when action points need to be achieved.
6. Budgets and Controls 
Sales, expenses and marketing budgets Tools for review
Go to the finance section on the SBDC website and read understanding your figures
 Contingency plans and risk management
You should consider the possible risks to you business and make contingency plans to address them.  You will have noted some possible risks under the "weakness" and "threats" sections of your SWOT analysis.
Mitigate risks by identifying all of your risks and work out what you can do to either reduce or work around if they occur.
How to use this information to achieve the goals you have identified in your marketing strategy. Objectives and goals you want to make your goals specific.
Set a target for sales and profits or bank balance.
Find ways to measure the progress of your goals.
If you can't measure your goal then you'll never know if you've achieved it or not. Make sense?
For example; if your goal relates to income then keep financial records so you're be able to see your progress.
The important point is you're able to measure your progress. Your goals are set to be achievable, still think about the effort it takes on your part to achieve it, because lots of small victories and occasional big ones are key to defined results.
Don't be afraid to slice big goals  down into smaller chunks.
Make sure your goal reflects how you plan to get there. Goals push and stretch limits, yet are attainable  if you've the resources, commitment and discipline.
Goals should always have a deadline because without a set time frame you could easily find yourself chasing the same goals in ten years time. Get smart about your goal-setting.
You want to be specific because the more specific actions you have the easier it is to follow through on the last step which is implementation.
As you can see your marketing strategy goes hand-in-hand with your marketing plan because without using both you'll find you not only waste resources…you could also end up stuck without an idea of where to go.
The key is to measure any marketing campaigns you launch in order to see what works and what doesn't.
You can leverage this crucial information to guide you in the future. Want to get your conventional business from survival to strategic?
Check out this free marketing funnel strategic marketing report revealing the truth about what the Big-Brands dominating your industry work hard to keep you from knowing.
Click here to find out their secret marketing strategy and hidden marketing plan…
Let's talk. Seriously if you realise you're falling short on your goals and you are getting nowhere fast, you want to stop struggling every day and get results you deserve.
Is it the right time to get your business headed in the right direction and profitable? Here's the bottom-line, imagine your marketing plan:
No frustration
No confusion
No guessing
You can get there fast if you implement the right action plan and decide to be decisive.
This isn't for everyone. You must be capable of making a decision now (not later) to finally change your business:
You're serious
You're a decision maker
You're coachable
You're an action taker
Nothing personal, there's no sense wasting each other's time if you're not able to meet those requirements.
If you are an action taker that's decisive, coachable and ready to put all the excuses aside and get down to business today, simply enter your details below.
We're only working with 10 people. Don't procrastinate and lose your opportunity to get started right away and get the results you deserve in your business.
If you learn something new or widened your perspective, the biggest problem is trying to bridge the huge gaps between new ideas, information, intentions and implementation.
What if you feel irritated, aggravated or annoyed? You could bridge the gaps to actually making the transitions happen in your business, quick and easy if you have the right tools.
We're confident you want to increase your income and earn what you're worth, so we're happy to share with you how you can do it.  We'll get back to you to see if we're a good fit!
We'll call you back within 48 hours (2 business days)...
P.S. We're extremely selective with the people we choose to work with.  Please only reply if you're serious and ready to make changes your business needs to get results you deserve.
Marketing Plan