"How To Massively Expand Your Business Via Relationship Marketing"
This report covers one of the keys to a successful lead generation system for your product or service business. Yes, it's very simple, yet hardly any small to medium businesses utilises a relationship marketing strategy, let alone maximise results…
Relationship Marketing
It's the age of the empowered customer, your customers know more and expect more. The aim of business is to know and understand your customer so well it makes your product or service a no-brainer fit and virtually sells itself…
Relationship marketing means focusing your marketing on building strong relationships with prospects, buyers and clients rather than trying to sell them your product or service.
Change is everywhere; explosion of digital, acceleration of innovation has a profound impact on customer expectations.
Customers expect companies to know their individual needs, personalise the experience and to proactively address their current and future needs.
One of the most effective ways to market your products, services and brand is through the strong relationships you already have with existing clients.
Relationship marketing leads to easier on buyer experience. An easier buyer experience translates into more referrals, which means more buyers or the right clients to your door.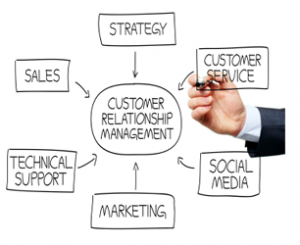 What's relationship marketing? Do you see relationship marketing as a strategic part of a your marketing strategy for optimizing all marketing interactions with your customers?
In practical terms, it is the convergence of data and technology to enable targeting and measuring of marketing activities at the individual customer level. Why?
Because most marketing is transaction based…
It's so very easy to get caught in the trap of thinking of website visitors or buyer as isolated transactions rather than as a series of interactions, which is a relationship that takes place over a period of time.
Most sales and marketing asks of the client, "Are you ready to buy now – yes or no?" If "yes", we're happy to do business with the client. If "no", we move on and look for another potential customer.
The result is you're constantly finding, educating and selling to fresh prospects. If it so happens prospects don't have an immediate need for your product or service right now, you look elsewhere. Yes, it's very expensive and a totally exhausting ongoing process…
Why Relationship Marketing Is A Much Better Way?
The problem with the transactional approach is your timing has to be right. There's very little margin for error.
You can give yourself a much bigger target to aim at by nurturing a relationship with prospects before they have a need for your product or service.
You can do this by building a list of prospects. In a previous report we talked about using content, information or report that would only be of value to your target customer.
At the same time this enables you to build a segmented list.
Email Marketing For Cost Effective Follow Up With Your Prospect List
Whatever you do, don't stop communicating with prospects if they don't buy from you immediately.
Follow up again and again with regular, relevant communications (email newsletters and blog posts are some of the most scalable and cost effective ways to do this).
Print direct mail can also work very well if your list is segmented beforehand or audience is jaded by daily grind of full email inbox clutter, which you just can't manage to cut through.
By keeping in touch with prospects like this, you'll become the natural choice whenever they have a need for your service. You know it and it sounds so simple.
You're saying, "who doesn't know they need to follow up with prospects?" You may know, yet are you doing it?
For most busy business owners and marketing managers there are too many fires to put out and life gets in the way, which means this so called follow up process never happens.
Two Types Of Prospects
When you follow this strategy, you'll find that there are two types of prospect. The first type has an immediate need.
He's the fast mover and probably enquires with you within a week of receiving your information (if it's relevant and high quality).
The fast movers drive the whole process and keep it cash flow positive.
The other type of prospect doesn't have an immediate need, yet is nevertheless a member of your target audience. She's the slow and steady.
Only when she has a need for your product or service which is sometime in the future, it's highly likely she'll give her business to you.
Only if and only if you keep in touch and nurture the relationship. Slow and steady produces the residual revenue which makes this marketing strategy so effective.
How Marketing Momentum Works In Your Favour…
The following example demonstrates the power of a relationship marketing strategy. Let's say you start an opt-in strategy and generate 20 opt-ins per week.
That's 1,000 new prospects coming into your funnel in Year 1. 5% of that 1,000 become clients immediately (40 new clients), while the other 1,000 are slow and steady, on average, they convert to buyers at the rate of 1% per year or an additional 10 per year.
You keep running this system without any improvements. In year 5, you now have a list of 5,000 prospects – 4,000 from years 1-4 and an additional 1,000 in year 5.
You get 40 new buyers from the fast movers in year 5, and another 40 buyers from among the slow and steady who came into your marketing funnel previously.
That's 80 new buyers or double what you started with. You haven't actually made any real improvements. All you have done is kept with the program.
This is a just an example, still the principle is very much how it works in practice. The trick is to regularly contact prospective buyers who have been on your lists for several years.
What If You Can't Build A Prospect List
In certain industries, it's difficult to keep in touch with a list of prospects than others. For example, rubbish removal business. Not too many people want to receive a regular newsletter about rubbish right?
Still may be profitable to follow up on enquiries once, twice or more to convert slower decision makers into buyers/customers. However you decide to do it, your system needs to be as automated as possible.
Email systems can run totally on autopilot, yet there are times when a follow up by phone is more appropriate. Where your follow up system is complex, you want a dedicated sales manager and system to keep tabs on the process for you.
Why Use Email Marketing Follow Up With Your Prospects And Customers?
Following up and nurturing relationships with prospects can be an incredibly effective marketing strategy, yet it's also vital to follow up with existing customers too…why?
Because acquiring a new client is more expensive than getting an existing client to return.
Despite the fact this is a well know fact, operationally most businesses focus far too heavily on new customer acquisition at the expense of nurturing repeat customers.
The Best And Only End Result!
What would your business or website look like if you followed this relationship marketing strategy through? Well,  you'd have to do hardly any marketing to maintain robust sales.
If you have 5,000 or 10,000 prospects on your list, how much more business do you think you'd generate?
You'd also find your prospects do much of your marketing for you by forwarding your emails or communications to their peers and friends.
In fact, your business would also be insulated from short-term downturns in the market because of your list and you're not desperate getting new prospects on board all the time.
What about the cost?
So many small to medium enterprises (SMEs) burn and churn through a huge amount of cash attracting new customers because they're constantly throwing away relationships which don't buy immediately.
What a waste, when for a very small marginal cost, a prospect can be added to your buyer and client nurturing system.
Relationship x Time Frame x Commitment = Sales
Point blank relationship marketing is literally free money:
Reduce the costs of acquiring new buyers/customers
Expand your product or service offers faster
Enjoy greater benefits of back-end income quicker
If you've come this far you're probably interested in finding out about what kind of thriving business you really want…
You obviously want to make sure it's a lot more profitable right?
When any business owner says relationship marketing doesn't work in my business, what
they really mean is they can't find a successful of any kind where relationship marketing
isn't being used profitably.
List segmentation you'd do unless you don't want to more money? You'll see the answer empowers you with many more important benefits if you have a relationship with your list.
The secret to simple selling is the right list at the right time with right offer…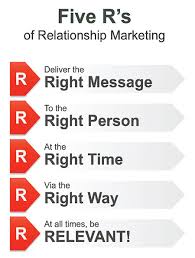 You might feel you've just discovered the missing link to profits. What could be more important than a responsible investment of time and commitment in a relationship?
The power of relationship marketing is list segmentation and that means selecting only a
smaller segment of a bigger list of prospects interested in a particular offer.
To illustrate this point, lists are segmented in the right way, (right message to market match) which do you think is most likely to get better results?
Relationship Marketing Sounds Fantastic, Still There's Only One Problem…
One of the biggest frustrations so many SMEs or small business owners face is that even if they want to put new marketing ideas into practice, they lack the time and right systems.
Systems are key and are crucial on an ongoing basis. Newsletters don't get sent. Blog posts never get posted. Promotions don't get mailed out.
Testing and tracking doesn't get implemented. Look, we see it all the time, the first email communication is great, second one is average, and third one never gets sent…
That's why many of our clients take advantage of our "Savvy SMEs Tool" so they make it just about impossible not to profitably manage the marketing funnel and conversions.
Whenever you learn something new or your perspective is widened, the biggest problem is bridging the huge gaps between new ideas, information, intentions and implementation.
Day-to-day communication with prospects, leaves you with less time to bridge those gaps and actually make transitions happen in your business.
It's quicker and easier when you have the "Savvy SMEs Tool" (right tool for right job)…
This tool is built into your delivery system. We set it up to do the heavy lifting for you. You focus on high value activities like selling and actually delivering your product or service.
If you're sick of where you are, irritated, aggravated, annoyed and impatient to move forward with your business, get in touch if there's common ground to work together.
You won't regret it, even if the result means you get to discuss solutions from a different perspective, what's the cost of a 15 minute phone call to…
We'll call you back within 48 hours (2 business days)...
Relationship marketing, as the pace of innovation continues to accelerate,  you'll need to deliver and put more emphasis on customer experiences for your competitive advantage.
Relationship Marketing