How Your Retail Business Can Take Advantage Of Interest Free Shoppers Now!
Here's some straight forward advice that's actually actionable to get into the minds of your prospects and customers and to start converting more prospects into customers today, all you need to do is ask them one simple question…
Firstly one really quick question for you.
Do you run into this over and over…people saying "the price is too high," and you're tempted to "wheel and deal" or offer discounts to get them on board?
Dear Business Owner,
Yes, discounts can create a huge spike in sales…

Yes, that huge spike in sales can be tantalising right now to not miss out on extra cash.
Tip: Did you know discounting can actually destroy your business…
What's even more important, we'll show you what to do instead by adding value (instead of discounting).
So should you lower your prices?
You might think you already know the reasons why people buy or don't buy what you sell.
Before you run a fire sale and torch your profits for the sake of staying competitive, you want to read every word of this report…
You see, most shoppers do not cite lower prices as their real motivation for shopping.
In fact, "lower prices" is not as pervasive as we may have believed.
Lowering prices is a common knee-jerk reaction happening from the competition.
Instead of starting with the question of "should you lower my prices" start by looking at your customer experience strategy to increase the long term value of you're offering.
There are so many ways to stay competitive that lowering your prices seems like the easy way out, ultimately it doesn't add real value or service to your customers in the long run.
Wait a second? Price is important, yet it's not always everything…so now, what if you've thinking how to sell more at higher prices and still keep customers coming back.
What's the most powerful marketing tool in business today?
What's the one and only marketing tool you can't wait to take advantage of?
Just to avoid any confusion, we refer to this marketing tool as the Savvy SMEs Tool, because if used in the right way allows you to better structure your business growth.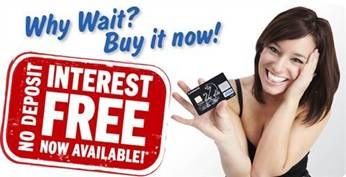 Retail credit facility is financing, which provides loan services to retail consumers for products and services.
Retail credit facility lend funds to consumers wanting to buy high ticket items yet are short on cash or prefer flexible easy payment options…
Retail credit facility allows a greater number of consumers access to your products and services, which can take the form of point of sale finance options in your retail outlets.
For example: $20,000 kitchen renovation might be a lot for a consumer to pay up front.
Retail credit facility loans the $20,000 to consumer, who then pays it back with interest in monthly installments over several years.
Bear in mind some credit facility programs offer low or even no payments over an initial time period and charge above average interest.
Retail credit facility allows the option of consuming now or consuming in the future.
Interest free:
Minimum monthly payments
Never pay a cent of interest on purchase, provided you pay balance on time and in full before end of interest free period
Plans start from 6 months
Installment interest free:
Equal monthly payments
Never pay a cent of interest on purchase, provided you make all monthly payments on time and in full before end of interest free period
Terms vary, only available at selected retailers, during special promotional periods
Buy now, pay later:
No payments required during the interest free period
Pay what you want, when you want
Never pay a cent of interest on purchase, provided you pay balance on time and in full before end of interest free period
Plans start from 3 months
Depending on a consumer's unique consumption resources, the risk of default is a factor which determines interest rate that a retail credit facility charges.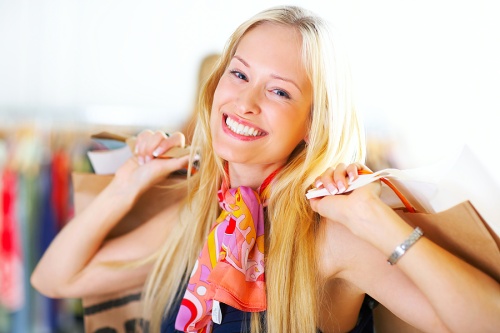 How to make your customers feel confident to purchase what they want today and enjoy the flexibility of paying for it over time with interest free finance.
Business fads come and go, yet credit consistently outperforms all other marketing strategies. We can provide interest free finance and work with you to understand your business and customers.
We have the retail credit facility backing to continually update market leading retail finance products.
Retailers are able to:
Convert more prospects into buyers
Increase transaction value
Reach new or existing customers
Free up cash flow

Upsell or cross-sell products
Manufacturers are better able to:
Increase sales and extend brand name
Get new customers by offering easy payment options vs. lump-sum payments
Streamline entire sales process
Dealers are better able to:
Increase sales by offering customers easy payment options for significant purchases
Provide efficient, personalised service via quick, easy-to-use flexible financing
Manage entire sales financing process at the point-of-sale
We provide a dedicated team of program and account managers which support retail partners:
Easy online application process
Marketing and point of sales support
Flexible interest free options from 6 to 60 months
Many of our clients come from a range of industries including:
Jewellery
Electrical
Furniture
Home wares
Solar
Healthcare
Fitness equipment
Tyres and wheels
Veterinary
Travel
Education
Would retail credit facility be a good fit for your business?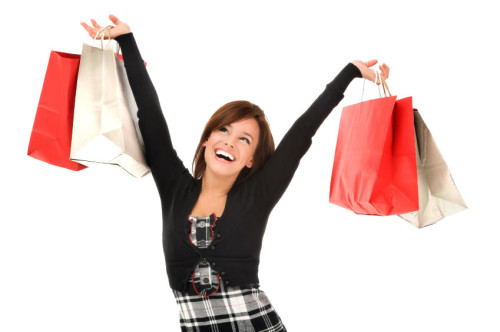 Want to partner with us? We'll help you get a point of difference from your competitors by providing finance expertise to make the most of your business growth.
Here's how to connect with prospective customers, build trust-based relationships and generate more sales and allow your small businesses to grow fast:
1 in 3 customers are approved online before entering store
Reduces manual costs and application processing time
Customers choose to buy from retailers who provide long-term interest free
Retailers can quickly and easily process extended interest free transactions
Make it your business to deliver more value to your customer than every competitor out there. Set the standard for customer expectations, because that's impossible to compete with…
We want to empower you with the knowledge of how to use your retail credit facility to transform your business results. Only limited spots available, want to apply right now…
 Retail Credit Facility