"How To Stay Ahead Of The Competition and Increase Your Profits"
 You stay competitive and ahead of the competition if you tap into your hidden assets and improve your business performance by being savvy about customer experiences.
Dear Business Owner,
Whenever you learn something new or get your perspective widened, the biggest problem comes when you try to bridge gaps between new ideas, information and implementation.
Working together we make it easier for you to bridge the gaps so you can actually make the transitions happen in your own business quickly by using the right tools.
Our strategic planning workshop is the ideal starting point for getting clarity around your goals and how you are going to get there with more confidence and profitability.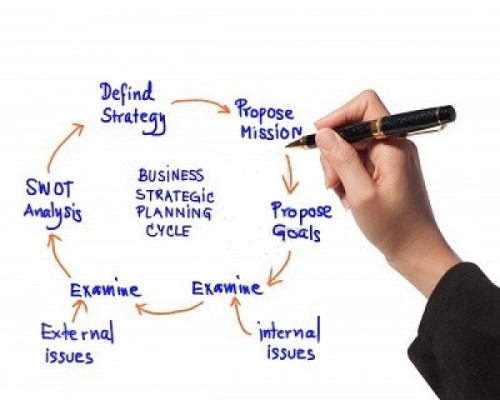 We provide strategic planning for your businesses in order to maximize your ability to reach goals both for the short and long term.
What if you want a strategic planning program, which provides accountability with respect to achieving your goals and objectives?
We use a dual approach which provides an extended period of time for you to focus on breakthroughs at the same time, continue to improve key business processes day-to-day.
You can expect to experience the following key business strategies:
A one page strategic plan with financial targets for the next 12 months
Defined actions and initiatives required to achieve your objectives
Suitable KPI's which reflect the critical success factors of your business
Focuses the entire company on a few vital goals, rather than the trivial many
Alignment towards breakthrough objectives through involvement of the whole management team in the planning process
Communicate the key goals to all managers and staff
Integrate and encourage cross-functional cooperation to achieve breakthroughs
Review process which holds everyone accountable for achieving their part of plan
Listen, you wouldn't drive without knowing your destination, unless you really want to waste time and effort driving around in circles. Do you know your business destination?
These are breakthrough objectives which extend two to five years with little change.
In fact you don't lose sight of the day-to-day business measures required to run your business successfully.
If you're find it hard to compete and want information on what benefits strategic planning workshops and business coaching provides, simply use the form below to find out more…
If you have any questions about finance services, or queries about your portfolio, please enter your name, email address and phone number details below and we'll give you a call.
We'll call you back within 48 hours (2 business days)...
Strategic Planning