How to strategically segment, target, position and grow your business by multiplying profits on every marketing campaign…
"Discover The #1 Lead Generation Secret And Strategies Responsible For Exploding Profits for 100's Of Businesses On A Daily Basis!"
This may surprise you, making this work for your business is going to involve a degree of marketing savvy with ability to actually do some research.
Relax, you're in good hands so you can trust what you're about to learn has been tested and applied to many businesses like yours…
This timely and crucial information can be used for building stronger relationships with hard to reach prospects and customers. 
Ready for some serious tips for developing, strategizing, engineering, optimizing profitable sales and marketing funnels?
Want to know how to be more influential, likeable and connected?
Do you know what's the difference between a marketing funnel for customer acquisition and backend profits?
What you need to understand about undifferentiated targeting and why a monthly advertising budget doesn't make sense?
Do you see your market as one group with no specific segments, so you're basically using one marketing strategy acquiring customers?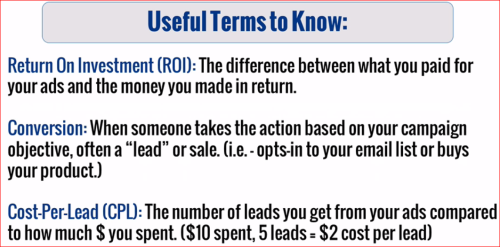 Do you think is it okay to go "negative"acquiring new customers?
When should you focus on breaking-even? 
Why would you want to test a new marketing funnel first before creating all the other components?
It's no secret you already know how important it is to keep track of your marketing activities, so let's define what's a targeted lead?
Is a targeted lead a click?
Is it someone who downloads a report, white paper or event?
Is it an appointment with decision maker who has a need, who wants to talk with you or a salesperson about how they can help?
What if you sell a $100K service, would costs per lead be different from selling $5K to $10K service?
The first step is to figure out if you've a valid market to work in…
Yes, this fatal mistake goes back to seeing competitors online and we naturally take for granted and think there's a market there.
And that's not always necessarily true and here's the big problem…
Just because your competitor(s) has a website, don't always assume it's successful at selling.
Reality is 99% of sites you see, outside of Zappo, Amazon, eBay and Apples aren't effectively selling products/services.
Now, before you get discouraged let's clear deck and dive deeper.
Do you think higher value of a sale means more costs to get a new lead in the first place?
You know buyers/customers are the lifeblood of your business, right?

Are you struggling to get any traffic to convert via your offers?
It can be a problem, most of the time it's not traffic, but holes in your marketing funnel.
These days you can easily target a specific segment, postcode, location, interest, age, gender, income, niche, topic, etc…
So do you know how to overcome three of the biggest and most common problems?
Traffic is cold and broad using general keywords that reach a wide range of market with only one message, which means costs of leads are typically very high and opt-in rates are low
Not knowing why people don't opt-in or buyers didn't buy; result is wasting 90% of traffic and front end earnings (not including backend profits)
Not knowing what is your core message and else to sell your customer means you're not maximizing or leveraging your products/services, (front end or no back end)
What if your business doesn't strategically align itself with shifts in your market?
So who do prospects want to buy from?
Do you always focus on one specific problem and offer one specific solution?
Positioning is all about developing a product and brand image in the minds of consumers.
Positioning improves a customer's perception about the experience they'll have if they choose to purchase your product or service…
In context of your overall lead generation and marketing campaigns, did you know there's been a radical shift in the way your prospects customers or clients find and purchase your products and services?
"Cold" traffic means people coming to your website are first time visitors and have never seen or heard of you before, your site is a complete stranger.
So…why does this lead generation system work?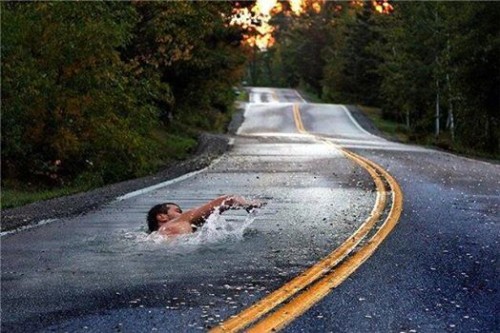 Because your best leads are only the starting point for a successful customer relationship.
Again, it's no secret following up is key and most important process, however most businesses completely overlook it.
Lead generation is first step of sales process; quality and quantity are important factors.
It's how people get to know you and where people figure out whether or not they're willing to part with their money.
Generating leads is the easiest step in the overall marketing process…
Still it's what you do with those people, which ultimately defines your profits, results and the success you ultimately want.
What if you know your prospects, really know them?
What if you can speak their language?
What if you deliver the value they want?
The short answer, everything about your business gets easier with less risk.
This is a brief overview of our previous conversion(s) with additional questions…
There's a diverse range of strategic targeting positioning tactics and focused ways to slice and dice lead generation.
First question I'd like to cover…
How are you building and nurturing a more targeted, responsive list.
Do you know 3 factors which tells you who your profitable customers will be?
A big opportunity you are overlooking, this is the #1 strategy many smart online entrepreneurs could use to make huge profits this year.
How are you currently measuring and tackling your prospect segmenting and are you connecting deeply with your prospects…
Every business needs to make this deep connection to succeed.
That's what I'd like to help you accomplish in the most effective way.
So let's talk about that in context to prospects specifically interested in what you have to offer…
Jut focus on people who are actively interested in topic right now.
However, most of the lead generation work here does NOT involve changing anything about the delivery of your product or service.
It's more about making a similar kind of connection with your prospects.
The importance of determining and directing your message to your future customer is crucial.
For example, what if you determine your customers are mostly women, age 34-45, married, no children.
Successful lead generation is designed to speak only to who want to buy your product/service.
Do you know who to direct your message to? If there's any confusion, you won't get results in your campaign.
Targeting the right prospects/audience is the most important piece of this puzzle.
If you don't get your targeting right, your ads won't work effectively.
You won't get leads or subscribers and you won't make sales.
So…when do you sell?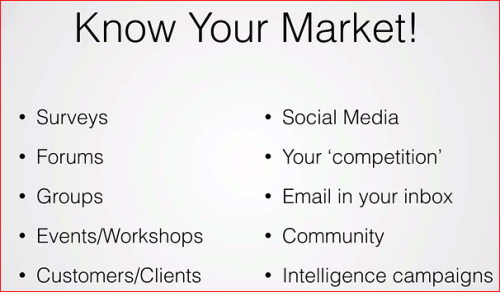 First step, it's very important for you to really get to know your prospects (target market)…
You want to be targeting specific people with specific problems.
Why?
Simply because the biggest problem is most businesses really are lazy and don't take time to understand or identify right prospect.
Strategic targeting positioning means a specific target market:
Who is your prospect?
Where is your prospect physically?
Where is your prospect financially? (buying response, money on hand)
Where is your prospect mentally? (negative, positive, nervous, anxious)
Where is your prospect emotionally? (fear, disappointment, hope, excited)
Together we'll uncover and dig deeper to identify all the hidden roadblocks upfront before we can maximise results and ROI.
Your lead generation campaigns need to target the right type of prospect/individual.
You need to understand your target market's objections or concerns which potentially would stop them from buying.
All relates to what they want, when they want it, how they want it based on direct response principles.
What we can do is bring leads to YOU by targeting the most likely customers/buyers…make sense?
Every business wants more leads, yet most businesses have a flawed understanding of why they  should want to target a market.
They don't define or focus on who they really want and often attract poorly qualified prospects into their marketing funnel.
You need to be very clear and focused to know their most pressing problems, interests, wants, and desires.
Can you also deliver a solution that is timely and perfectly matched to their expectations?
The basics, whether offline or online have always worked.
The reality is there are even more choices, sources and specific social media/advertising channels with expanding reach in traffic.
There's a lot of data with information we can cover and look at…
Still if you skip this key step, you'll make wrong decisions and significantly reduce results and performance of campaigns.
Understanding your lead quality criteria and traffic source relates to why you need to use segmentation.
Market segmentation involves grouping various customers into key segments which fit common needs or respond similarly to marketing.
Each segment responds to a different marketing mix strategy, with each offering alternate growth and profit opportunities.
This is necessary in order to design the right message for your landing page or lead magnet offer page.
The most critical step is to know the end result.
What the end result means to you is you're narrowing focus on leads and segmenting lists according to a niche and/or sub-niche.
Why?
The main reason is because you don't want to waste time and money searching for the needle in a hay stack, right?
So it's very important to drill down and select only the right types of leads to fit/match your offer.
One-size-fits-all marketing is in the past.
We always want to start with what is already working for you…
You'll identify winners more quickly if you're somewhat familiar with leads/prospects which are hot, interested and convert well:
Turn more of your website visitors into paying customers
Give your website the best chance of success
Position prospects to not buy from your competitors
Together we can define the scope and refine parameters of your project in context to time lines and results based on geo-location(s) and/or state(s).
What would that mean for your business?
Next step is to understand the sophistication level of your market.
Why?
Because you want interested prospects so we need to define and position, correctly communicate our marketing message.
Prospects which first raise their hand before we begin the follow up with extensive marketing process.
So your marketing funnel must be "laser focused" with the right marketing message if this is too broad.
If the message has no or less relevance, appeal, emotional impact and urgency for lead/prospect to take action, your ad costs increases.
It's more expensive per click and higher customer acquisition costs.
What we need to do is analysis of all details with in-depth market research to find best opportunities and gaps by leveraging existing sources (progressively scaling ads and moving into multi-channels)
There are vast traffic sources and differences between lead qualities…
Do you currently test, measure and track your lead generation, sales funnel via documentation (spreadsheet) to support numbers or (ROI) return on investment?
We identify best leads into segments to match, better communicate offer, which fits in with your target market.
Remember strategic targeting positioning because this allows you to sort highest to lowest lead quality and may also drive ad costs down.
This systematic process is much more effective if you use advanced tools to track and measure results.
We go one step further and include re-targeting to makes sure ad reach is leveraged with highest ROI.
This is why this big picture checklist all starts by identifying and weeding out wrong suspects which can be turned into prospects.
Example of lead generation geared towards your website:
As you can see from the above diagram, there are a few parts to putting it all together and you can easily integrate this system into any channel or multi-channels via your strategic marketing funnel.
There are many unconscious reasons for people's actions, how emotions affect decisions…
Why do people decide to buy a product online, opt-in at your website or trust information you provide:
Does your business have a brand with online presence?
Do your products or services have consumer awareness?
Does functionality of product(s) already exist in the marketplace?
What are the demands for this product(s) or service(s)?
Who are your competitors and what do they offer?
How do your competitors deliver the offer?
How are your competitors marketing similar products or services?
Are there gaps in product or service price points?
Can you leverage from their marketing campaigns?
What are your profit goals for this specific project?
Can you identify your ideal client and prospect type?
Do you know the life time vale (LTV) and dollar value per lead in context to how much you can invest to get a new lead? (example: $10, $15, $20, $50 in order to reach your target and lead generation goals)
What are their income levels and demographics?
Is your market visible or invisible, where is your target market gathering and spending time?
Where they can easily be found or located online/offline?
What pushes their "right" emotional buttons?
Are they willing to take on challenges and improve?
What #1 problem do they worry about and want solved?
Are they ready to shift focus to real needs and wants?
Are they clueless, paralysed, beat down and burned out?
Are they motivated and positive to solve their problem?
Do they want a better lifestyle, more control, security, freedom?
Where are they financially and in what growth cycle?
Are they a new business or established?
Are they in a receptive sales-ready or ready-to-buy position?
Why do they want what you have to offer? (offer specifically relates to what you are selling in context to lead magnet)
What are your specific lead magnet offers, hooks and promise? (For example lead magnet offer page design consists of Pre-Headline/Headline, Email Opt-In Field, Call-To-Action Button)
Do you have existing opt-in landing page or lead magnet page in place?
Autoresponder is email data collection and automation software for delivering emails to subscribers.
How will your offer be delivered? This is a specific landing or webpage where you collect people's email addresses (deliver, special report, whitepaper, video, audio content, etc)
Do you have ability to follow-up with prospects? Email Follow Ups are pre-written emails you upload into your autoresponder, which are automatically delivered over preset number of days, weeks, months
What is the lead to sale time frame?
What would define the campaign as a success?
By answering these questions we're able to dramatically increase effectiveness and conversion rates of your own website.
Note: Research by Marketing Sherpa shows less than 4 of 10 initial inquiries ever move on to be sales ready and less than 40 percent of those sales ready leads move on to be qualified prospects.
Strategic Targeting Positioning:
Don't be lazy, take your time to research and understand your target market (in other words, get inside their head, walk inside their shoes)
You'd agree is critical to be strategic, especially if you're focused on advantages of the endless possibilities when targeting strategically.
The key to the full value of strategic targeting positioning in your lead generation is to create a nurturing program with continued, value-added marketing communications with your prospective customers.
The nurturing programs offers valuable information and support through Q&As, case studies, webinars and other media, while giving marketing a more clear picture of a lead's readiness to buy.
Thank you, we'll go over your entire lead generation process and marketing funnel with a fine tooth comb until the objective is clear.
Strategic Targeting Positioning