What is Google Apps? 
The best business apps solution you could ever need all for the benefit of your success.
Customers are the life-blood of your business, it sounds cliché yet it's true.
Your business needs a repeatable system for generating new leads and customers…one which doesn't break the bank, right?
Business apps and business tools to make your life easier.
What twist can you put on your business to boost growth and performance?
It seems every business owner we speak to feels they need a complicated strategy.
The problem is most of these businesses fear the complexity of online marketing.
So why complicate the strategy?
As a start-up, small business owner or entrepreneur, you're constantly needing to organize all aspects of daily business…
Dear Savvy Business Owner,
You need the best tools to give you that edge on competition, right?
You want powerful apps all in one place to manage your workflow, track hours worked or software that helps you organize people.
So…finding the best business apps and export tools can be difficult.
It seems we've hit a nerve…
Yes, lots of small business,  start-ups, organizations, entrepreneurs and marketers who are tired of struggling are getting organized…
Let's face it, a unique website customized for your business can be technically challenging.
At the end of the day, if you're not getting the results you want, typically you need a simple solution.
Almost everyone wants a click button easy solution, because it has nothing to do with your product or service.
Look, it can take a lot of money and time to set-up a successful website and for most of us IT is overwhelming…
Here's what you should consider before you go out and hire a website designer, SEO consultant or digital agency.
Just a quick question for you…
How has your business changed from last year?
Did you enjoy greater exponential growth or is it kind of stuck?
The key to growing a successful business is getting your business in front of the right audience.
You need to get offers in front of the right group of people who can buy it…
That's where most people struggle because they don't have any structure or systems in place to get it organized.
If business tasks aren't properly prepared and organized it's simply not going to get done, right?
That's why the feedback from the Google apps and strategies has been through the roof.
Google apps works effectively with your team and clients…
Entrepreneur who work alone
Organize and share docs with a team or your clients
Google Apps has team logins, custom or branded reports
Export tools all tracked
Combined power to track via Google analytics
Everything your start-up, small business or organization needs…
Google Apps is a cloud-based, powerful and dynamic productivity suite which helps you and your team communicate efficiently.
Collaborate ideas, get work done from anywhere and on any device.
Google apps is a flexible resource to help you bring a better way of working with people you know.
Get started with ready-to-use templates you can quickly and easily customize as much or as little as you want…click to find out more.
Are you're probably already aware of the fact, mobile apps have completely changed the business scenario today.
There are billions of new apps being developed everyday and the future has finally evolved…
Why are businesses more than ever using Google Apps?
•         Volume of mobile phones is much higher than PCs
•         Average time spent on mobile Apps is 64%
•         On average, people check their mobile every 6 minutes
•         People use mobile apps 6 times more than websites
•         79% smart-phones users use their mobile to make purchasing decisions
•         50% users make purchase on mobile within 1 hour as compared to 1 month on Desktops
•         73% of business owners use mobile apps daily
•         Business owners also use mobile apps to connect for customer engagement
Google Apps is simple to set up, use and manage, so your business can focus on what really matters.
Millions of organisations around the world count on Google Apps for professional email, file storage, video meetings, online calendars, document editing and more.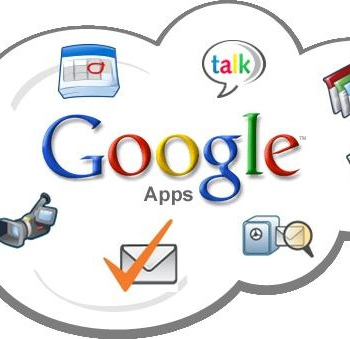 Watch a video or find out more here.
Here are some Google Apps benefits with highlights:
Business email for your domain
Looking professional matters and that means communicating as you@yourcompany.com
Gmail's simple, powerful features help you build your brand while getting more done.
Access from any location or device
Check emails, share files, edit documents, hold video meetings, hangouts and more…
Truly highly cost effective and very flexible solutions whether you're at work, home or on the go.
You can pick up where you left off from a computer, tablet or phone.
Enterprise-level management tools
Robust admin settings give you total command over users, devices, security and more.
Your data always belongs to you and it goes with you, if you switch solutions.
Google Apps allows you to focus less on IT and more on what you love to do.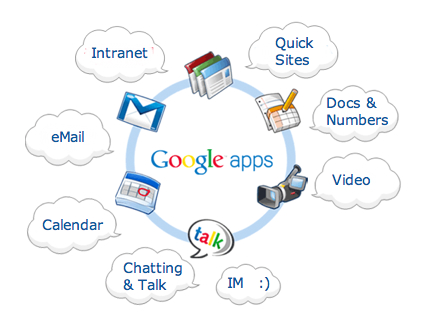 Trust you can benefit…as well, especially seeing how easy it is to get more work done.
Thought you'd be interested in trying Google Apps…
If you want success, right now you're going to get a chance to judge the results for yourself.
Here are some of the top apps and tools you can use to make your life easier…
You can take advantage here, Start free trial
Final point, every hour of every day you delay your decision is costing you more in lost sales and money.
Feel free to get in touch with any questions…
Like, Share and Ask Your Biggest Questions About Turning Clicks Into More Customers…Everyday Profits For Business Success!