"Why Your Business Strategy Is The Best Way To Boost 

Sales And Increase Profits With Sustainable Growth?"
STOP for 30 seconds, think about your business, do you understand how important it is to focus on the process?
For now just think about your own customer experiences…
We'll cover why a business strategy is important to you today.
Do you know why a good customer experience is important?
Assuming you already have an online business…
Do you provide a good customer experience?
Are you aware of your own biases when you answer this question?
Dear Savvy Business Owner,
Hi my name is John Mignano…
You most likely don't know much about me.
And that's okay…
Firstly, thanks so much for your trust.
I don't know where you are currently in your life or business.
And what brought you to this point…
Is it luck or coincidence?
Do you believe everything happens for a reason and a purpose?
I'd really do appreciate this opportunity to work with you.
How can I best help you?
I'd like to do something a little bit different for you.
What would you want to learn about?
Simply click to take just 30 seconds and do a fun quiz.
If you would be able to click link to answer questions…
It would really be of direct benefit and value to you.
Most importantly, I'll be able to serve you better…
And create topics you specifically want to know more about.
I've been in the digital marketing space since late 1980's…
Yes, nearly three decades of experience.
Working with small businesses and internet marketing.
Still remains the same challenge for every small business faces…
"How to compete with the big boys on a limited marketing budget."
Can't help but feel the "wild west" is being domesticated.
Tongue-in-cheek…
Many marketers are too busy jerking-off to social media…
Experiential marketing and new whizz bang metrics.
They're really not selling much except guru courses.
Actually, not that much significant progress has been made.
Most marketing methods still being used today just aren't effective.
Barely working…
We're talking a tiny fraction for most business owner and marketers.
Plus there's lots more competition or alternative options right now.
Does it feel like it's harder than ever to stand out and get traction?
Intimidated by the Internet?
Unsure of what to do online?
Do you feel overwhelmed by all of the options?
In fact, I'd like to be sure you get started on the right foot…
Here's a quick story about why I prefer to stay behind closed-doors!
Here are some of the reasons…
Do you know someone who tends to distort the truth?
Perhaps exaggerate a bit?
Lead others to believe whatever serves their best interest?
It can be pretty hard to trust someone like that right?
The standard operating procedure for almost all of the so called  (IM) internet marketing dropkick experts slash guru wankers… 
They're either impotent, incompetent, fakes, stupid…
Or all of the above.
Most don't have experience in offline or online marketing.
They don't know or have in depth about their chosen topic.
They don't give a shit about you. Period!
They're only interested if you're buying their flaky products.
They're not going to answer your questions.
They're not going to answer your emails.
They're going to do a really piss poor job of helping you. Why?
Because they're incompetent and downright unemotional.
Hypocrites and cowards…
They don't know what is service or value customer service.
Most of it boils down to just greed and laziness.
If you're not making them money, you're just a thorn in their side.
They're going to give you the runaround.
And all those fraudulent outdated tips, tricks and tactics…
Most are just too incompetent to know they're fraudulent.
It's the most disrespectful, humiliating and frustrating aspect.
It totally sucks…
However, I'm not done.
Time to stop being a victim of the blind following the blind.
Sadly for many the end result is they don't make money.
Why? Because they have no marketing strategy…
And no overall plan to their online business.
You don't want to be making mistakes, right?
The big and costly mistakes millions are making every day…do you?
This is not my opinion or something I'm pulling out of thin air.
The information you're about to discover are irrefutable facts.
Lots of the so called "top earner or marketing gurus" you may know.
Perhaps you even follow these so called marketing experts?
They use a very unique marketing strategy…
Yes! It's called distortion and deception marketing.
In fact, most use paid services to artificially or falsely boost profiles.
Yes! The idea  is to make their name and brand seem more credible.
Is it the proper, ethical and moral way to build a business?
They're building a business based on lies and deception.
People need to know they're being deliberately manipulated.
Majority of the public, both consumers and business owners.
They're not only ignorant about these false promises.
They're also blind sided to the possibilities in front of them…
They think they need a special website.
Special mind control powers with technical skills.
They think they need to be Internet savvy…
They're mostly blind to the immense power of digital marketing.
And most platforms that help grow customers, revenues and profits.
In fact,  most are even more skeptical than before.
And they consider digital marketing a scam!
In general, those who embrace digital marketing…
A large majority do not succeed.
This reinforces their position and beliefs of scams or unfair foul play.
This doesn't make sense for the purpose of training and education.
In reality, many unfortunate people are being prosecuted (sued).
Dragged into Small Claims Court by disgruntled customers.
Most cases are dismissed. Why?
Because customers are not able to prove misrepresentations.
But here's the rub…
People are mentally tortured through this intensive legal process.
Just like in any everyday school or educational system…
You can have the best teachers and the worst students.
So individual results can vary greatly!
Next BIG problem?
Rapidly growing influx of so called "marketing experts".
People that deliberately have no experience or results.
They can easily undercut prices to get business.
They can do this via low-cost digital marketing.
Little to no overheads…
No proper office…
No support team…
One man operations etc…
This in turn creates greater confusion in the marketplace.
Also because of lost cost rather than results driven mentality…
What most people don't realise is the underlying problems.
You need ethics with right mindset and attitude…
There is very little anyone can do to help anyone succeed without it.
And people tend to focus on problems rather than the SOLUTION.
This becomes a blame game.
Everyone except themselves doesn't have to take responsibility.
Of course, when the going gets tough…
A large part of the cause of such negative mindset is ego.
Ego is one reason why people are impatient, unkind, heartless…
People with huge egos embrace shortcuts with erroneous beliefs.
They believe the world owes them a living.
And they're 'too good' for everyone else.
What does a 'low-cost' business model like digital marketing mean?
Personally I'd rather focus the majority of time on people which believe in themselves  with ability to move forward and take action.
And already feel inspired with the right mindset and attitude.
If you have these two qualities…
It's much easier to help you succeed!
To this end…
I'll focus on helping you.
Together with progressive like-minded entrepreneurs.
This is where you can start the entrepreneurial journey…
And finally be able to succeed in your personal and financial life.
Recently I asked this question…
What is the biggest marketing frustration?
And the overwhelming response was…
Overwhelm!
Do you find there are too many distractions?
Everyday you could do so much as business owner / marketer right?
In fact, do you find your market is splintered and fragmented?
Meaning it is almost impossible to know every detail…
And what to do next…
Do you feel confused to the point of standing still or frozen by fear?
Anyway you gotta know your strengths and weaknesses…
How good are you at strategy and cutting through the fog?
Do you feel in control and do what's required…
Well, I've decided to offer you something different.
I've created a marketing strategy with customer avatar template.
A simple to follow prioritised plan so you know exactly what to do.
First step…
Second step…
Third step…
Step-by-step  to help put the giant marketing puzzle together.
Actually, I've done this for lots of other business owners.
For a long time it's been one of my most in demand services.
These days, I don't do many of them.
Why?
Because it's far too time consuming….
It's complex to manage on a one-to-one basis…
And it requires a lot of "deep work" and strategic thinking.
The message here is simple…
You can save yourself a lot of wasted time, money and resources…
If you listen to your customers and understand their problem…
You might just find this info is a quick way to fill in the gaps…
And really be able to laser target your own new product or service.
Unfortunately, easier said than done…
Sorry there aren't a lot of really funny jokes about entrepreneurs…
Lifestyle businesses owners…
Especially finance services…
What if you're looking for new opportunities to grow online?
It's like living under a rock not understanding this huge trend.
A secret not even your competitors know about.
If you're not leveraging your marketing, it's exactly like your finance.
Basically you're leaving a lot of money on the table.
Does it work?
The question is do you want advantages and not a liability right?
Businesses are averaging 400% return on investment (ROI) from every lead…
Did 400% ROI get your attention?
Do you know the success metrics which directly influence your ROI?
When assessing ROI, you need to measure what?
The number and quality of your leads…
Without getting technical…
It's simply forecasting a number (dollar amount)…
So you can determine how much each lead is worth to your business.
Please allow me to explain…
Different people are seeing and responding differently.
Even by the same product or service.
And they buy for different reasons.
Also depends on the broader context of their own experiences.
The customer journey can often be a complex lifecycle.
When people visit your business (be it your website)…
They may not be ready to make a purchase immediately.
Shock, horror…that's okay.
Business owners are typically concerned with how many transactions occur immediately.
If you follow this same business strategy and mindset…
You're going to overlook an extremely important metric.
Which is lifetime customer value.
Your business needs to maximize lifetime customer value.
The LCV is number more so than the value of transactions.
Why is that?
Because you want to make sure the lifetime customer value (LCV)(i.e. revenue generated from database over time) has significantly higher margins compared to your marketing spend.
Tip: The first step in your successful business strategy is to think of your marketing as a long-term relationship with your audience…
You want to align your business strategy, revenue, goals and success metrics with every step of  marketing funnel.
In order to measure revenue, you need to know the number of deals closed and sales generated from your marketing efforts.
Tip: Segment revenue generated by marketing channel to gauge effectiveness of each individual program…
The success metrics you choose  are custom-tailored to your business's unique model.
As mentioned above…
Sometimes for lots of reasons (which I won't get into right now)…
The customer journey is a complex lifecycle.
It's all about interactions…
Especially if you run a brick and mortar storefront, as conversions are more likely to happen offline.
There are key milestones in this process…
Which aren't entwined with sales. 
Being able to build trust, influence and shape buyer's decisions makes all the difference in business.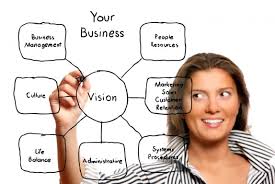 So, unless you're ashamed of selling or don't want more money…
Keep reading all the way to the bottom of this page or you'll miss out on your unfair and competitive advantage.
 How To Connect With Your Customers!
The business strategy and success metrics you choose should be custom-tailored to your business's unique model which is important to ROI for your particular type of business.
Marketing funnels reveal what your buyers want.
Do you understand the paths they're taking to find what they want or need?
That's only half the marketing equation.
In addition to measuring sales and understanding what your buyers are doing, you need to understand who they are.
The fact is that there is no one-size-fits-all approach to sales.
Connecting with customers on an emotional level is crucial…
They're 298% more likely to recommend you…
46% less likely to shop around…
32% less sensitive when it comes to price.
As you can see…
Customers and prospects need guidance to get through this process that can sometimes span weeks or months (depends on variables).
The problem…
Most businesses leave their prospects in the dark!
Yes, without clear knowledge of why they buy or don't buy.
The conversion rates and what steps they should be taking.
Listen, with that in mind…
This year is going to show big profits for the savvy business owners who embrace fast changes.
Are you offering extended payment options, rental and lease?
Tip: Less than 78% of small businesses do not subscribe to any financial publications.
From the 20% who do subscribe, there's very strong demand and rapidly growing long list of small businesses wanting to get their hands on these finance services/packages.
If you're trying to get finance, in the process you already know most small businesses are declined the privilege of being able to directly work with the leading finance companies.
If you've research any finance companies from the outside…
You'd never see the true significance and huge market this trend is creating for larger established companies.
Tip: Interesting why the big-brands pay 10 times more for the same finance services.
Let's go over that crucial point again. Why?
Because it reveals a lot about why the best big-brands pay more, and it's not because their finance packages are worth more…
Bear in mind…
The automatic intrinsic value is worth more in the eyes of a satisfied customer…
This is because they feel these finance packages are just for them.
Yes, the big-brands structure their marketing funnel like a well-oiled machine…
They position front-end products to generate massive numbers of ready-to-buy prospects.
The big-brands can acquire customers at an allowable loss, break-even or profit in order to get the best buyers and customers.
Long term, bulk of profits are made on the back-end.
The big-brands can do this because every sale is structured within a marketing funnel…
Every marketing campaign is in place to support the highest possible conversion rates.
They know the marketplace…
And engineer aggressive lead generation campaigns.
Advertising across a diverse range of (online and offline) media channels using effective delivery systems.
The big-brands are capable of transforming consumer buying habits.
And behaviours through repetitive advertising.
And do charge a lot more for their products and services.
You might as well not kid yourself…
The strategy is entirely focused on "easier on customer experience"…
Which means the customer's perception is they're getting a much better deal.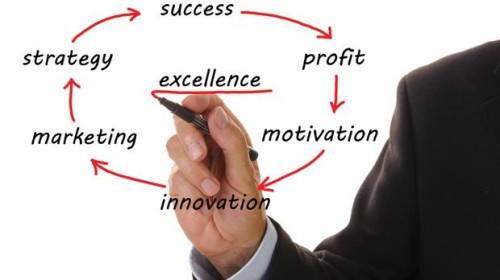 The business strategy means customer's support higher prices…
Of course, this makes is a really tough environment for small business to compete in context to a level playing field.
The business strategy…
By far the fastest way for making a lot more money is by increasing sales volume on high margin / high value products or services for each and every transaction.
Ultimately, over a short period of time they're able to raise prices without the costs and still maintain high margins.
The point is the quality of product or service is still the same.
The Fastest Ways To Leverage The Finance Services In Your Own Business
What does this mean to you?
Your business has an opportunity to do the same.
Yes in your marketplace…
Which now makes your customers even more valuable to you.
By the way…
As a former mechanical engineer, I realise finance is one of the most crucial and complicated decisions you can make.
But it is crucial for your continued business success…
The leading finance services insist on detailed and extensive information.
Normally you're required to jump through several hoops…
It's a long qualifying process in order for them to provide finance packages for small business owners.
How To Use Today's Information To Make More Money
Through an effective marketing strategy you can identify and find more of the best buyers…
Offer them (specific personalised finance packages) flexible, easy finance payment options.
And for getting more sales from existing customers…
Simply match offers to customer's buying preferences with minimum waste and at maximum profits.
Generally speaking…
There is a more complex criteria for the types of business…
Age of business…
And number of employees…
Not everyone is allowed to offer these finance packages.
Don't worry about all that…
We use a much simpler process…
You'll find it's quick, although we're fussy about who can utilise the "Savvy SMEs Tool" that's why you're going to love it.
It should be a perfect if you want to work with finance industry experts, not cowboys.
We've argued over whether we should shorten the whole process and get much more businesses on board?
We only want to work with the most serious businesses like yours.
Why?
Because every minute of your time is valuable…
You want to cut through the BS…
And obviously you don't want to waste money.
We want to absolutely make sure with confidence your business is successful…
And that's why the "Savvy SMEs Tool" is a good fit for businesses with no back and forth or wasted time.
If you're serious about boosting sales and profits now, not just kicking tyres…
The "Savvy SMEs Tool" is taking your business decision seriously.
You're not just window shopping.
We weed out window shoppers…
So only serious businesses make it through.
That's the way we want it, and the way you want it.
Does that makes sense?
You want a proven sales, marketing and business strategy with ongoing support and training, not just finance.
If you're interested in more money and want to find out more about the finance services.
Warning: There's a limited offer with cap-rate on the number of businesses accepted on that page, you can jump the queue and request to reserve your spot by clicking here.
Now, if compare this to other finance service providers who request your business meet the income profile of $5 to $10 million, and normally provide nothing more than finance.
You want to do business with real people, not robots.
By the way, when you reserve your spot, you'll get a message from me, John Mignano, a real live human who's interested in getting to know you and your business.
You'll also get my personal email address.
Feel free to contact us with any questions and concerns.
Look forward to hearing from you.
We expect to add-value and for you to be happy with our service!
P.S. The fantasy of some business owners is to have one "easy button" with ability to sell products and services to everybody.
P.S.S. Just press one button and make truck loads of money…
Business Strategy