"The One Finance Service That Transforms Your Customer Experience Into Cash"
 Still trying to figure out how to best leverage financial services? Frustrated with your sales, because as a small and independent business you're more than likely finding it increasingly tougher to compete against larger more established competitors right?
Dear Business Owner,
Financial services, you either love it or hate it, either way financial products and services become integrated solutions for building and sustaining business and personal wealth…
Small business are facing a cash flow crisis according to a new report which found more than half (53%) of Australian small to medium enterprises (SME) said they desperately need working capital of up to $25K if they are to achieve growth over next 12 months…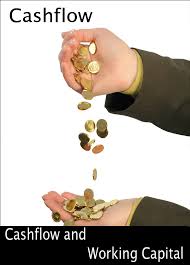 Keep pace with changes and stay head of the competition…of those small business owners questioned, the study found:
A further 25% needing up to $50K to boost business performance
70% would use the additional capital to improve marketing
While 40% would use the money to up-skill their workforce
That's more than a third (33%) of Australian small business owners anticipating cash flow issues hindering investment in business growth this year.
Tip: Small business needs flexible working capital to help maximise cash flow…
Predictably, late payment is a core issue faced by so many small businesses with more than a quarter (26%) of business owners waiting up to 30 days for customers to pay.
Tip: Business analysts D&B currently report the Australian average is at 52 days!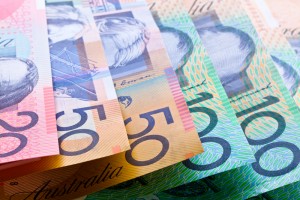 Financial services, small business loans, harnessing the power of customer experience, which more than ever before is a challenge and must be at the forefront of any business.
We understand exactly the uphill battle you're facing, because we've walked in your shoes trying to establish long term finance relationships…we hear you loud and clear.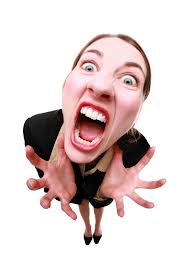 The alarming findings also indicate poor pricing strategy a factor (i.e. under-charging for goods and services, softening of retail sales environment and pricing erosion)…
Unfortunately, there are so many business owners not knowing their options for managing cash flow and working capital requirements.
Additional key findings are:
The leisure and tourism industry was revealed as the biggest borrower of capital, with half of those questioned having taken out a business loan
35% of retailers and 42% of financial service providers had borrowed to relieve cash flow pressure
Day-to-day operating expenses is the most common reason (35%) for borrowing, followed by purchasing more inventory (23%) and business modernisation (20%)
Poor cash flow management is the single biggest cause of small business failure, not poor sales (more on that in just a minute)…
Significant numbers of business owners said they would benefit from additional working capital, although only 29% have borrowed money to assist their business.
Would you benefit from proper cash flow management  like finance services, which allows up-front cash while customers pay for products and services by interest free instalment.
How To Harness The Power Of The Best Finance Services For Your Business.
Listen, you do have a finance option available, which we can quickly put in place for you.
After securing a business relationship with a number of leading finance service providers,
the directors recognised a huge gap between small and the larger Australian companies…
Regardless of your industry, do you know why most small to medium enterprises (SME) struggle and find it tough, if not impossible to work directly with any finance company?
You probably already know in most situations its a problem to get a viable alternative
or option, let alone the same level playing field and privileges as the big brands.
It's No Secret The Finance Services Industry Enforces A Strict Lending Criteria…
OK, what's the solution?
You can easily bridge the gaps and actually make the transitions happen in your business,
quick and easy if you have the right tool…we passionately refer to the "Savvy SMEs Tool"
The more you understand your customer and reasons why they buy or (don't buy) from your business…the better you can successfully manage and skyrocket sales results.
What if you could unlock more buyers and maximum profits simply by offering your prospects and existing customers:
No deposit finance
Interest free terms
Rental and lease options
Competitive interest bearing finance
Imagine customers buying your products and services on finance…would any of the above
benefits and advantages make a significant difference in growing your business?
Would you enjoy increasing sales volume and winning back a high proportion of new buyers and lost customers whilst eliminating debts?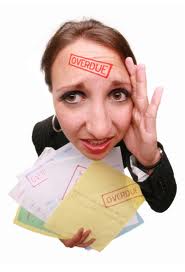 How do you feel as prospects or customers use you for your expert product knowledge and service skills only to purchase the exact same product from your competition?
Why does this happen and even more importantly how often does this happen to you? The short answer is your competition is able to offer flexible, easy finance payment options…
Let's face it, you're at a major disadvantage not being able to offer easier payment options.
There are negative impacts of this, which reflects on the credibility of your business. Your customer experience determines how the relationship they have with your brand evolves.
Finally…a local company empowering small to medium enterprises (SME) with reliable, easier finance options to boost sales and maintain a competitive edge in their market.
Only members of this exclusive finance service can benefit in 5 ways:
Fast online 5 minute approvals
Reduced risk on customer defaults
Free up cash flow and eliminate debtors
You set price of products/services
Backed by leading finance provider
Not only do we empower small businesses as a direct finance partner, we focus on supporting you with proven business strategies.
We support you and provide ongoing training via dedicated sales and marketing coach style consultancy to strategically position you to win more business using finance by leveraging our finance partner facility.
Finance is membership based (one off establishment fee), which ensures you and your business gets full support with the competitive advantage you deserve.
Want To Get Started Enjoying More Sales And Increased Profits Today?
Ready for savvy SME finance services solution that allows you to provide your customers with flexible and easier payment options…click here to find out how to reserve your spot!
P.S. Importantly, we're on your side working together to get finance services which really empower small business owners to reduce tax, improve cash flow and increase profits…
Finance Services